The hugely experienced Laurie Sansom will succeed Conrad Nelson as Northern Broadsides Artistic Director and CEO from June.
He takes over from Nelson who succeeded the company's founder and Artistic Director Barrie Rutter who left after a row over Arts Council funding.
Laurie was the Artistic Director of the National Theatre of Scotland from 2013 to 2016 where he directed The James Plays trilogy by Rona Munro in a unique collaboration with the Edinburgh International Festival and the National Theatre of Great Britain.
He also directed his own adaptation of Muriel Spark's The Driver's Seat, and The 306: Dawn, a new site-specific piece of music theatre for the 14-18 NOW's cultural programme to mark the centenary of the First World War.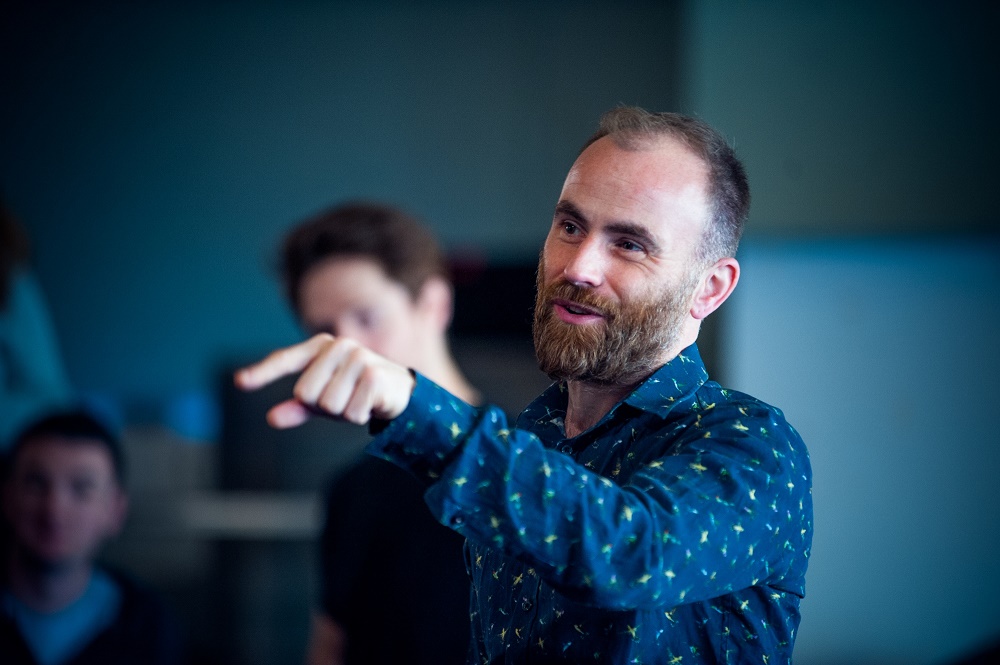 His pedigree includes a spell as Artistic Director of Royal & Derngate, Northampton where he directed the European premier of Tennessee Williams' Spring Storm and Eugene O'Neill's Beyond the Horizon, which both transferred to the National Theatre, London, and won him the 2010 TMA Award for Best Director.
He also directed new versions of The Bacchae, Blood Wedding and Hedda Gabler as part of the London 2012 Cultural Olympiad, Frankenstein The Duchess of Malfi, Follies and The Prime of Miss Jean Brodie.
In Yorkshire Laurie was the Associate Director to Alan Ayckbourn at Stephen Joseph Theatre, Scarborough, where he directed over twenty new plays including Villette and a season comprising of three new micro-musicals.
"I'm thrilled to be joining Northern Broadsides at a moment when the companies who champion regional and diverse voices couldn't be more crucial," says Laurie. "I spent many of my years as a young director working at The Stephen Joseph Theatre, Scarborough and other theatres across the region, where the work of Northern Broadsides is so valued by audiences and artists alike.
"The company's bold and accessible take on classic and new plays has long been at the heart of the region's cultural life, and I'm looking forward to working closely with local communities and partner theatres to develop its role making popular, radical work that reflects the rich diversity of today's world."
His first production for Northern Broadsides will be in Spring 2020 and will be announced later in the year
Northern Broadsides Artistic Director and joint CEO Conrad Nelson will leave the company on the 31st March. His final production with the Halifax based theatre company will be their forthcoming touring co -production with the New Vic Theatre of William Shakespeare's Much Ado About Nothing. The production will run in Newcastle-Under-Lyme from the 8th February – 2nd March and then tour till the 25th May. For full tour dates www.northern-broadsides.co.uk