Leeds Playhouse are staging a new cross cultural play with Kani Public Arts Center as one of the official events in the Japan Season of Culture.
Missing People by Pinter Prize-winning playwright Brad Birch, will explore the similarities and mistranslations of a Japanese and British family thrown together through a cross-cultural marriage. Everything is not as serene as it seems as bubbling under the surface is a family in crisis at the loss of their Japanese son.
The production will debut in Japan as an official event of the Japan Season of Culture in a series of public events aimed at building public support ahead of the Tokyo 2020 Games. The Tokyo 2020 Cultural Olympiad began in a 2017 ceremony in Tokyo's Nihonbashi district with performances fusing traditional arts with modern technology.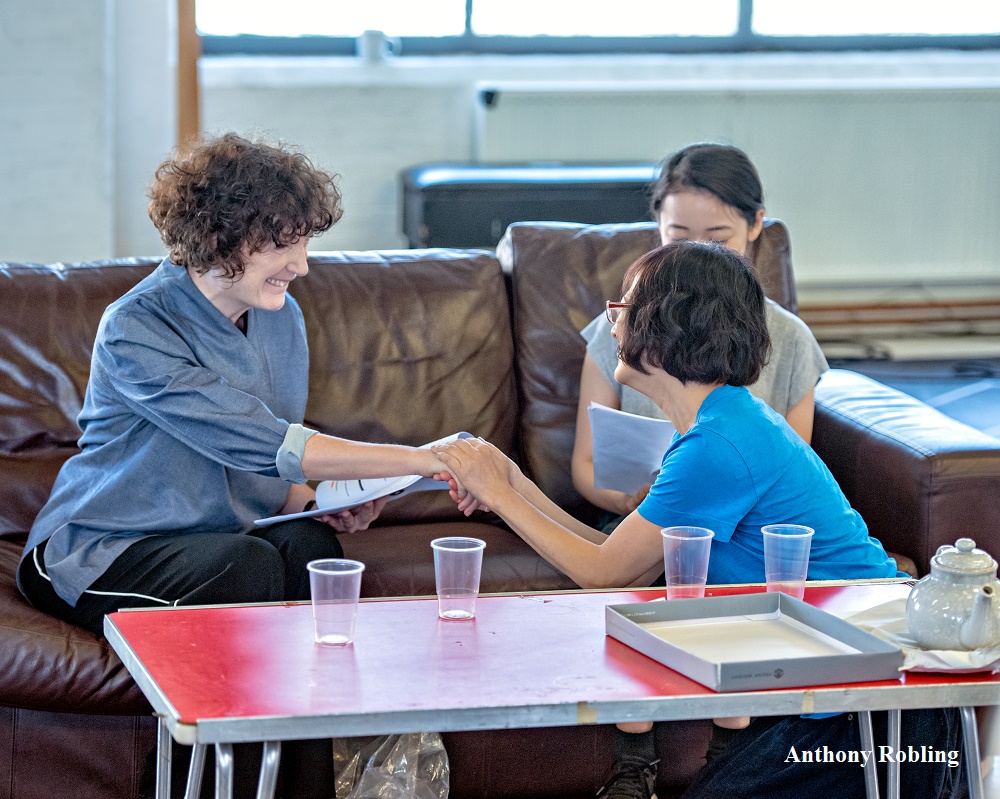 Leeds Playhouse and Kani Public Arts Center have been building a creative relationship for over two decades that shares cross-cultural working practices for staff and artists offering an insight into each other's sector-leading organisations. Despite that long relationship this is the first co-production the theatres have undertaken.
Chief Executive and General Director of Kani Public Arts Center, Kisei Ei first discovered Leeds Playhouse after visiting Leeds in the 1990s.
"I encountered the Playhouse when I first visited Leeds in 1998," says Kisei. "I was greatly encouraged by the Playhouse's serious community programmes in the midst of a period of time when I was advocating for regional community and theatre and the richness theatre can add to people's lives"
"Ten years later, I started running a theatre in a small city called Kani with a population of 100,000 having left my job as a university professor. My mission was to bring a big change to Japan's theatre policies by "realisation of a regional theatre like the Playhouse
"Now, this mission is fulfilled and twenty years after my first encounter with the Playhouse, I am able to tackle and execute a Japan-UK co-production of Missing People, I am filled with deep emotion and infinite joy.
Missing People will be co-directed by Leeds Playhouse Associate Artist Mark Rosenblatt and Kani Public Arts Center Associate Director Nobuhiro Nishikawa.
"Five years ago the Playhouse and Kani Public Arts Center signed a Memorandum of Understanding, acknowledging our commitment to sharing best practice across continents," recalls Leeds Playhouse Artistic Director James Brining.
"Five years on, I'm thrilled we're able to produce a new piece of work together, demonstrating our cultural common ground despite being thousands of miles apart. The 2020 Japan Season of Culture is an apt time to showcase our nourishing international relationship; it's a real pleasure to be able to share this brand new play with audiences both in Leeds and Japan."
Following its Japanese debut at the New National Theatre in Tokyo and at Kani Public Arts Center, Missing People will play in Leeds Playhouse's Courtyard theatre in Spring 2020, with dates to be announced.
Box office 0113 213 7700. Book online www.leedsplayhouse.org.uk