53two are delighted to announce that actor Shobna Gulati is to be added as their second patron, as she throws her support behind the independent theatre and their mission to provide accessible, affordable & quality theatre in the city centre.
As 53two sit in limbo, awaiting confirmation of planning permission for their new theatre space in the city centre, they have in no way been sat idling. As part of their campaign to secure funding and maintain a presence in the city, as well as opening up 53two Studios, they have sought to add to their patrons, Tony Walsh being their first addition some time ago. In recent weeks, screen and Greater Manchester legend Shobna Gulati has boosted their presence and added fuel to their continuing journey of providing quality, affordable and accessible theatre, supporting emerging talent and engaging a 'theatre-for-all' way of existence focussing on their charity work.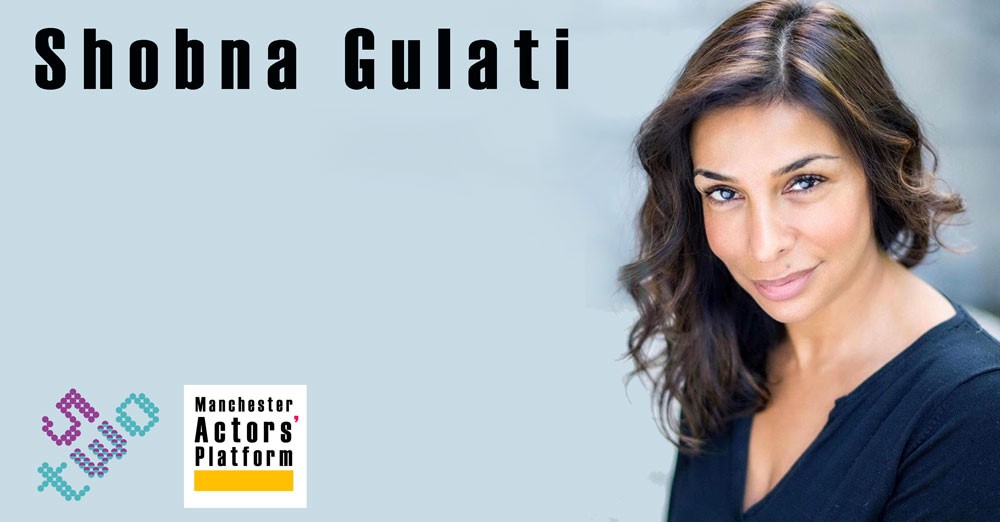 Shobna has become a household name for her role as Anita in Victoria Wood's 'Dinnerladies' and as Sunita, in 'Coronation Street'. She is currently filming blockbuster 'Everybody's Talking About Jamie' with New Regency, Film 4 and Warp Film, set for release in October 2020.
Shobna, originally from Oldham, is a firm believer in 53two's ethos and cannot wait to join the team on their new adventures in theatre.
'It was a pleasure to be asked to join the team. I'm a firm believer in the work of 53two and their passion to open theatre to the whole region and to emerging, diverse talent. Manchester has a lot to thank the arts for; as a city as vibrant as it is today, it has grown on its music and theatrical roots and it's important to continue to support those individual creatives who might otherwise struggle to find a way into the industry. 53two and their charity work, alongside their classes with MAP, FOUNDation bursaries and passion for new writing, are exactly what I want to see across Greater Manchester. I can't wait to see what the future holds.'
Shobna Gulati
Actor
53two set up home in the iconic Manchester arches of Bauer Millet and in a little over two years became established as one of the bravest & most influential independent theatres in Manchester, hosting World Premieres, events for Manchester International Festival and launching theatre companies and artists from all backgrounds with their charity initiative 'FOUNDation'. They are constantly looking for creatives and Greater Manchester legends who share their ethos, to stand with them in their work.
'When Shobna's name was floated at a trustee meeting, it was a no-brainer. With Tony already by our side, to add somebody as great, influential, passionate, talented and local as Shobna, was just an obvious move. We are delighted that she has agreed to work with us in raising the profile of 53two and helping spread our work across the region and this just adds weight to the fight. We have no doubt we'll have exciting news to share with you all soon, regarding the future of 53two, its patrons and our charity work. We are very keen to let everyone know that although the arches are empty, 53two is still very much working at full power to get back under the roof of a theatre very soon.'
Simon Naylor
Artistic Director – 53two
53two are currently raising funds for their new home. Although this location is still a closely guarded secret, a planning application has been submitted and with the help of Up North Architects, they are confident that the plans will hit the public domain very soon. Although even without a home, they are currently working with the Oldham Coliseum to stage an apt production of 'Tinned Up' there in September, a play about being forced to leave your home for development. http://www.coliseum.org.uk/plays/main-house-takeover-53two/
'When we initially launched the crowdfunder, we were blown away by the generosity of Manchester. There's just simply no way we would have been able to achieve what we have so far, without that. We're now in the next stage of the project and although we need more sponsors and have increased our target we are confident that we can win the necessary grants to enable us to continue to create challenging and brave work.'