Our Yorkshire Editor Paul Clarke has chosen his top three shows of 2019. Do you agree with his choices?
It's been another bumper year for theatre in Yorkshire with some magical site-specific work, lots of high quality more mainstream offerings and the occasional stinker (step forward Rough Crossing at Leeds Grand). It was a tough choice to get it down to three but here they are:
When It Breaks It Burns – 7th May - Leonardo Building, Leeds
Amy Letman's Transform Festival just gets better and better offering all sorts of high-quality offbeat events, so it was no surprise to find myself helping to block a busy city centre road as a group of Brazilian teenagers showed us how they took on their own oppressive government. This European premiere was by far my most inspiring theatrical experience this year as coletivA ocupacao ran riot in this abandoned school urging us to fight back against injustice, and, frankly, it couldn't have been any more timely as all great political theatre should be.
Black Teeth and a Brilliant Smile – 5th June - Ambassador's Pub, Bradford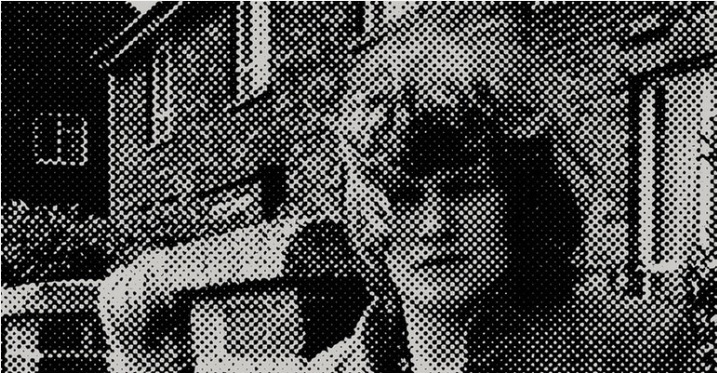 A grotty upstairs room in a Bradford city centre pub wasn't the most obvious place to celebrate the genius of working class writer Andrea Dunbar, who was born and died on the nearby Buttershaw Estate, but on reflection it was perfect. TV writer Lisa Holdsworth did a fantastic job adapting Adelle Stripe's novel based on Andrea's incredibly tough life before she died aged only 29. But it was the cast's raw performances in a tight space that spared no-one, including Andrea herself, that made this so powerful. Lucy Hird and Emily Spowage as the teenage and the more world-weary older Andrea are genuine stars of the future.
Barber Shop Chronicles – 20th November - Leeds Playhouse
Very few plays are better second time around, but not so this joyous examination of Black masculinity told via meetings in barber shops across the globe where men gather to banter, argue and sometimes reveal their true selves. A second viewing really gets you into the subtext behind all the laughs and songs as Inua Ellams reveals a world most people never see. The talented 12 strong cast get people up dancing before the show keeping up the energy, humour, common humanity and occasional excursions into pathos over nearly two hours. My teenage daughter loved it which is always the mark of a great show that both provoked and entertained.
Common Wealth's I Have Met The Enemy (and the enemy is us) in a Bradford community centre nearly made the top three as they examined arms sales to dodgy regimes through the eyes of three people affected by the endless trade in deadly weapons.
Other honourable mentions go to Leeds Grand for a gritty world premiere of Kay Mellor's Band of Gold, a surprisingly dark Jersey Boys and a perky Kinky Boots which exceeded all my expectations. Northern Ballet also use the Grand's big stage to full extent with Victoria.
Leeds Playhouse had another good year as they reopened their doors after a multi-million refurb. Their acting ensemble excelled in a very different take on Hamlet, There Are No Beginnings starring the great Julie Hesmondhalgh powerfully opened their new Bramall Rock Void space and The Wizard of Oz was yet another Christmas hit.
Mikron took a risk that paid off with All Hands on Deck at Huddersfield's Lawrence Batley Theatre, Mind the Gap brilliantly used the open spaces of Halifax's historic Piece Hall for their ambitious Zara and Nick Ahad's Glory in a very cold warehouse continued radical theatre company Red Ladder's run of great work.
Here's hoping 2020 is just as challenging and fun.