Last year, plans were unveiled to give the 'Old Lady of Leven Street' a much-needed facelift. After concerns that the old building does not cater for our 21st Century needs, plans have been evolving to bring The King's Theatre, Edinburgh, up-to-date.
Apart from maintenance repairs, the building will finally be able to cater for the disabled with lifts and ramps being incorporated into the plans. The back-stage areas such as dressing rooms and wardrobe, etc will be refreshed.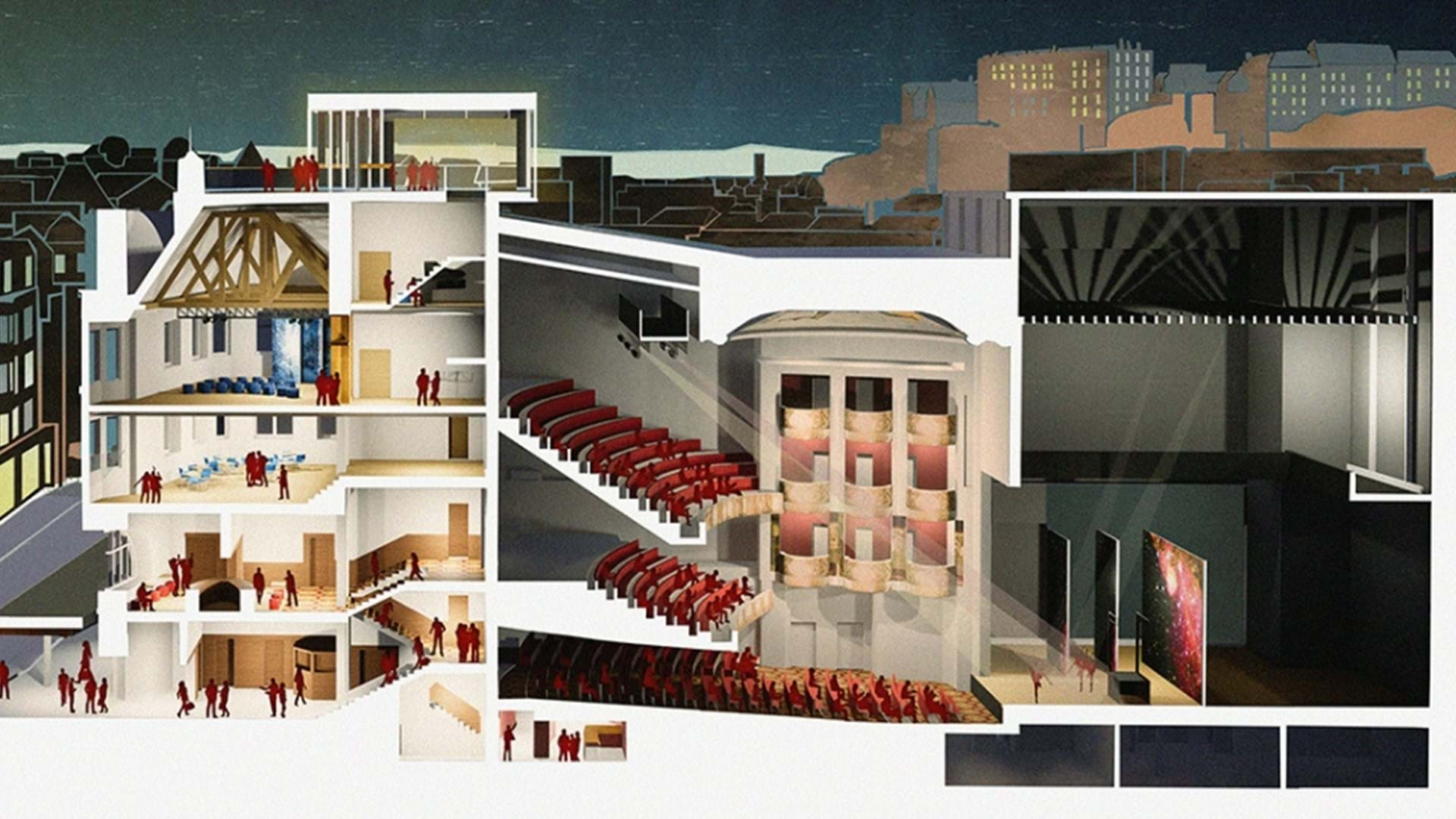 The bars and restaurants will be sympathetically restored and a new café/bar with direct access from Leven Street will be added.
To help the theatre to engage with the community, a new learning studio will be added which can be used for educational and community projects.
The stage and orchestra areas are to be completely revamped to allow a better performance space for international musicals and dance productions with improved acoustics.
All of this comes at a cost. It is estimated that the project will cost approximately £25 million. Capital Theatres have put £5 million into the pot, City of Edinburgh Council will invest £4 million, and the rest of the money must be raised through other means.
Having played host to national treasures, Noel Coward, Laurence Olivier, Dame Margaret Fontaine, Maria Callas, Dame Maggie Smith, Ian McKellen and many others, it would be sacrilege not to allow our future performers to have the same opportunity, in a modern space.
Please go to https://www.capitaltheatres.com/kings-future/support for more information and for ways you can help to lend your support to enable the project to commence September 2021.