The Winter Gardens Blackpool and Charming Pantomimes have announced that it will search for 'Cinderella' through self-isolation audition tapes sent by performers across the UK to star in Blackpool's biggest ever family pantomime this Christmas. CINDERELLA will play at the Opera House Blackpool from Sunday 13th December to Sunday 3rd January 2021.
The producers of the show are looking for someone aged 18-30, eligible to work in the UK, who embodies all of Cinderella's characteristics including being full of positive energy, is hardworking, kind-hearted and a true role model for all the 'Cinderella's' that will be watching in the audience. The lead will be a triple threat and must be able to lead the show singing, dancing and acting for multiple performances each week.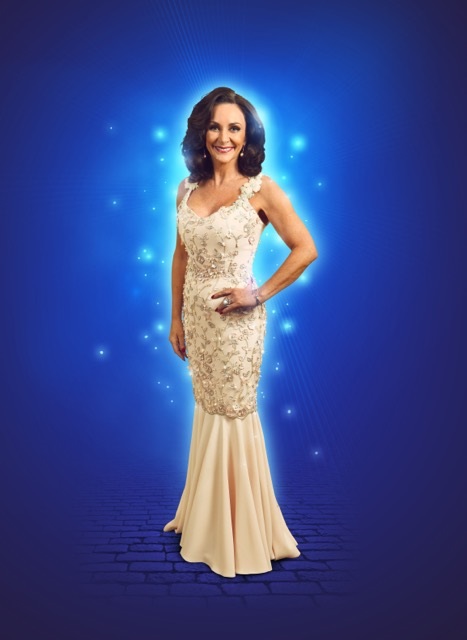 All budding Cinderella's can apply at the Blackpool Winter Gardens website by posting an online video submission to their own social media channels, and tagging in @BlackpoolPanto, which must clearly showcase their talents to take on the role of the character which is loved by so many the world over.
In addition to the 'Search for Cinderella', every Wednesday at 5.00pm a new magical cast member will be revealed as they read a bedtime story on the @BlackpoolPanto social media channels.
Shirley Ballas, champion ballroom dancer and head judge on BBC1's Strictly Come Dancing, has already been confirmed as the Fairy Godmother and will be the first cast member to read her favourite short story on Wednesday 8th April at 5pm.
Samuel Holmes, the Writer of the show said: "The creative team and I will be watching all these self-isolation videos, and once lockdown is over we will meet a handful of the lucky performers for a dance audition and then will announce to @BlackpoolPanto followers our special Cinderella."
Michael Williams, Managing Director of the Winter Gardens said today "We know that these are challenging times for everyone and wanted to bring some weekly magic to look forward to with the bedtime stories. We also feel that the search for Cinderella will be a once in a lifetime opportunity to star in our first pantomime for over 60 years with Shirley Ballas and an amazing line up of cast members.
"Get your auditions into us as soon as you can and don't forget to listen every Wednesday at 5pm. We can't wait to see everyone."
The Opera House has enjoyed years of Christmas musicals, but not since the production of Dick Whittington in 1956, has a family pantomime played at the Winter Gardens. To celebrate the return of pantomime to the venue, each performance will have over 100 tickets priced at just £10 providing unbelievable value and the opportunity for all to experience theatre at Christmas time.
CINDERELLA is written by Samuel Holmes (Club Tropicana, Curtains, Shrek, Monty Python Live), Directed and Choreographed by Nick Winston (Annie, Club Tropicana, Fame, Royal Variety Performance), Musical Supervision & Arrangements are by Charlie Ingles. CINDERELLA is produced by Charming Pantomimes in association with Winter Gardens Blackpool.
Audiences can expect jaw dropping special effects, a fabulous fairy, stunning costumes, some very wicked ugly sisters and a toe-tapping soundtrack of hit songs that will have everyone singing along. So, polish your pumpkins, dust off your gowns and grab your glass slippers to find out if Cinderella will go to the ball. Will she find her Prince Charming or will the Ugly Sisters ruin the day?
LISTINGS INFORMATION
CINDERELLA
13th December – 3rd January 2020
WINTER GARDENS, BLACKPOOL
ON SALE NOW
www.wintergardensblackpool.co.uk
TWITTER - @BlackpoolPanto #StoryTimeWithCinderella
INSTAGRAM AND FACEBOOK - @BlackpoolPantomimes