Meet Jessica Ramsbottom - or Jess to her friends. She's just turned 30, she's STILL single, no children and stuck in a dead end job.
In a whirlwind world of speed dating, online dating and one night stands, does her perfect man really exist? Will she find the husband of her dreams, or will she be the only one of her friends not to be married?
Kissing Frogs is a journey of love, loss and self-discovery, full of laughter and set to a backdrop of classic hits from the 80s.
The company consists of Sophie Osborne & John Garfield-Roberts.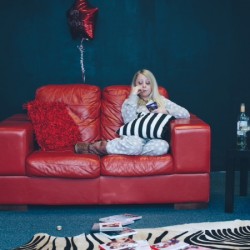 Sophie has 11 years of acting & writing experience on stage & screen since leaving Drama School. She originally wrote Kissing Frogs as a short monologue for The Manchester Monologue Slam. After receiving great feedback she decided to expand on it, making it into a full play.
John, likewise, has 11 years of acting & directing experience - directing such popular shows such as Momentous Musicals staring Gareth Gates, and, most recently as assistant director of The Ghost Train at The Royal Exchange Theatre.
Kissing Frogs plays at the Kings Arms, Salford this week on the 25th & 26th November and tickets can be bought via http://bit.ly/1PTMAjn North West End recommends booking now before this show sells out!