The lighting illuminates a set consisting of a dark pink faux leather sofa with two games controllers on it and, breaking the fourth wall, we are initially addressed by 8-year old Alice (Poppy Fox-Thompson) who explains to us who we are about to meet: Mum, Charlotte (Molly Campbell), 22 years old (so yes she was a 14-year old mother, get over it.); her lazy boyfriend, Dylan (David Phillips); and a self-absorbed lodger, Caroline (Catherine Chalk). But importantly to the plot of this play, these are the words of an 8-year old so Dylan is not exactly grown-up and likes to play Connect 4 and Junior Monopoly; Caroline is nice but a bit bonkers. Oh and Alice informs us that there are some adult bits in the play but we should not worry as she will be away from all of that backstage. Good to know. And so the play proper begins.
Act One sees the three adult characters play out their stereotypes through a mix of monologue (fourth wall breaking again) and scene interactions as we learn some back story to explain their current behaviour. Alice pops in and out being at once 'too smart for her own good whilst being too young to understand'. Whilst there is some sympathy for Charlotte, as a rule these are not people you would want to be - and probably are not if you are reading this - but you can recognise some traits which makes it that bit uncomfortable to watch at times. Am I really like that?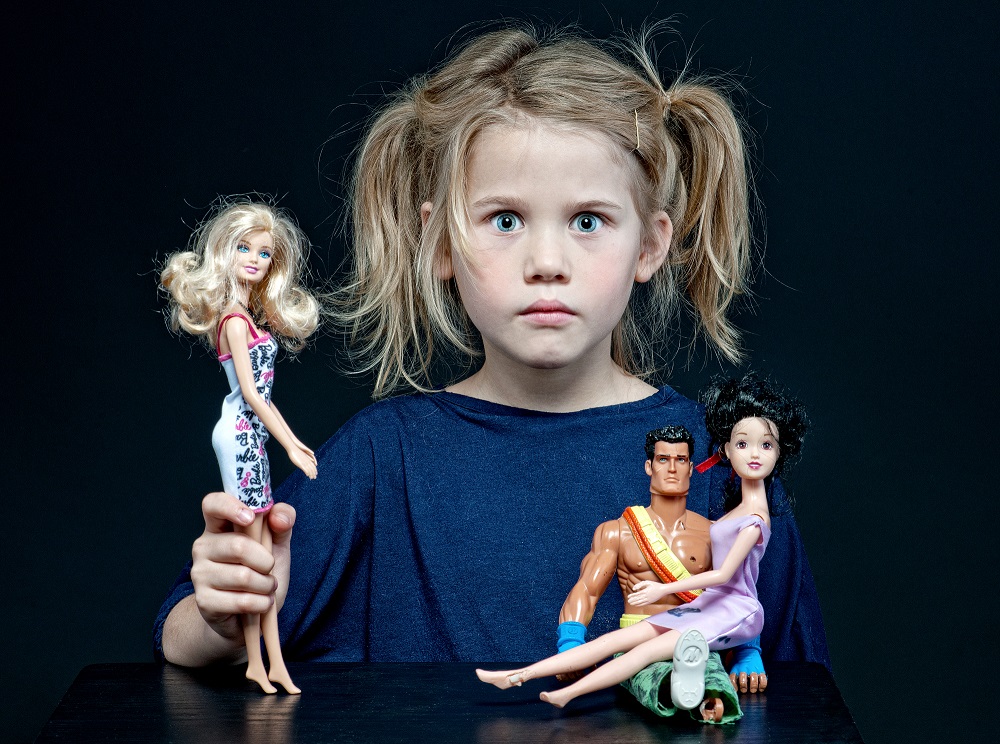 It's not all dark though, it is tinged with humorous moments and whilst not necessarily liking the characters you sort of want them to turn things around. It brought back vivid memories of that first flat share when petty arguments suddenly mattered and became all too important within the banality of a 'normal' existence.
Act One closes at somewhat of a crossroads and the start of Act Two sees Alice impose her 'reality' to advance the storyline as we descend into a happy American sitcom family a la Scooby Doo. Fortunately the adult cast save us from any more of that as through a series of vignettes we see individual plots develop and spiral apparently out of control. But just when all hope appears lost there is a happier ending. Or is there? Or maybe it is happier still? There are a number of red herrings in this play and I'm still thinking back and counting as I write this.
This is a clever piece of writing which demands competent character actors to pull it off and it was not let down by Campbell, Phillips and Chalk, who during the vignettes are also asked to step into other roles to support the primary character which they do expertly including costume changes right in front of you. It's raw but that is what gives this play its edge and pleasingly it credits its audience with being intelligent enough to unravel the interwoven tales, truths and half-truths amidst elements of downright fantasy. In a demanding role for one so young, Fox-Thompson happily steals each and every scene she is in - long may that continue.
Matt Fox is a writer and producer for Madam Renards (https://madamrenards.wordpress.com/) with a number of pieces to his name which have been performed at their home venue in Swindon before touring to theatres around the UK. Family Play will be performing at The King's Arms in Salford on 26th June 2016 (http://www.kingsarmssalford.com/)
Lantern Theatre Liverpool is an intimate, family run venue, nestled in the heart of Liverpool's creative playground that makes it the perfect location for unique, ground-breaking theatre. Details of this and upcoming productions are available on the website www.lanterntheatreliverpool.co.uk
Now the sad news - Lantern Theatre Liverpool's building has been sold as part of a development scheme and from the end of July they will be without a home. Lantern Theatre Liverpool is a fringe venue whose main purpose is to promote and support exciting new work in theatre, music and comedy, acting as a springboard for emerging artists in the industry. It is not something that you measure in pound notes, its value is so much more than that. Whilst regeneration is important for any city, let's hope Liverpool does not lose sight of what really makes it tick in its continual rush to build more student flats. If anyone knows of any potential venues then please do get in touch with Lantern Theatre Liverpool via their website www.lanterntheatreliverpool.co.uk
Reviewer: Mark Davoren
Reviewed: 28th May 2016