The Birmingham stage company brought the wacky and wonderful world of gangsta granny to the Regent theatre last night which invited hundreds of excited children to the theatre. On entering the auditorium the stage was set showing us the audience a typical street full of houses. I think me and my partner were the two oldest in the audience without a child with us.
The set I felt was crucial to the show. It was complex and clever, all the houses turned to reveal a new area bits pulled out or down to create beds, sofas and shops. The back wall was lit with brightly coloured lights throughout. The schemer made the show for me as it was fascinating to watch. However for the children I doubt this would have been overly exciting. The scene changes with the scenery made to be dances which was fun and entertaining however a few did run over the time it took to do the change.
The script had all the makings of a perfect children's play bottom burps and all. I lost counts of how many bottom burps actually happened but everyone had the children (and some adults) in hysterics. These were timed perfectly by the cast especially Gilly Tompkins who was the granny that I think everyone will now want. She was comedy gold and this was a standout performance for me she owned the stage. I was in awe of her performance.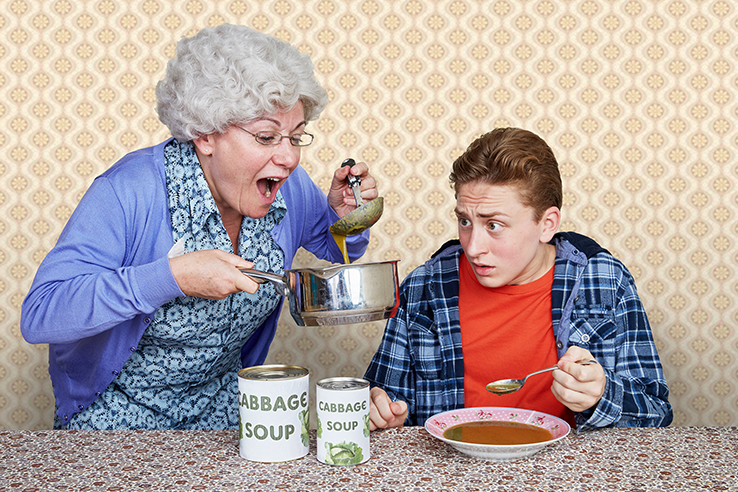 She had brilliant stage chemistry with Ashley Cousins who played Ben his was outstanding in the programme it says he's just finished his A levels. If so he has got an exceptionally promising future in theatre as he was amazing throughout and very often carried the show. His parents were played by Louise Bailey and Benedict Martin. These two strictly nuts made the audience laugh throughout they were brilliantly played and also took on a few other roles throughout which again were equally brilliant. All other roles throughout were played hilariously.
If you have children the show is a must. It has brilliant multi-rolling, a hilarious script and superb acting. If you're looking for a first show to take them too look no further, it's brilliant for young and old alike. I think the gentleman next to me enjoyed it more than his children. The script at points was heart-warming and the ending was done in a beautifully touching way. It was a truly stunning piece of children's theatre.
Reviewer: Leanne Ashworth
Reviewed: 8th June 2016
North West End Rating: ★★★★