Under an open timber roof in the splendour of the 15th century Baronial Hall at Chetham's School of Music a capacity audience gathered tonight to watch a group of students perform some well-known songs from musical theatre. Demand was such for this second concert of the day that there was only standing room available as show time approached.
Produced by Margaret McDonald this concert lasting just under a hour was a fantastic showcase from the students at Chetham's and further goes to prove that Manchester is tutoring some of the best talent in the country. 16 of these along with 3 accomplished pianists took to the small stage in the hall for a wonderful evening of musical theatre classics.
Opening the show the entire ensemble make their entrance from the back of the auditorium to the aptly chosen 'Another Openin', Another Show' from Kiss Me Kate. The power and control of the all-female cast was clear to see from the very beginning as was the piano accompaniment from Callum McLachlan, Liam Wright and Lewis Peart. Peart was also a last minute understudy performing towards the end of the evening.
Oklahoma, South Pacific, Fiddler On The Roof, West Side Story and Carousel all featured during the performance with a trio of songs from West Side Story being a particular highlight. During the show there were a number of notable solo's including during 'Many A New Day' from Oklahoma performed by Emmie Brookes and 'I Feel Pretty' from West Side Story featuring Sarah May.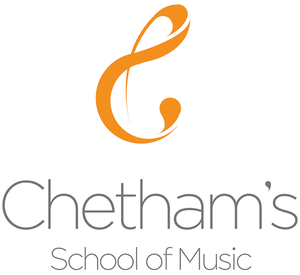 As mentioned earlier Lewis Peart stepped in at the last minute to sing with Inguna Morozova performing 'Tonight' from West Side Story, both excelling however Peart was slightly hard to hear due to the power of Morozova's voice.
During the night all the cast changed costumes to match the songs and periods in which they were set. Props further enhanced the performance along with simple choreography which proved slightly cluttered at times on the small stage.
The finale of the evening was a particular favourite of mine. As well as being a huge fan of musical theatre I am also a fan of Liverpool Football Club, so imagine my joy as I saw 'You'll Never Walk Alone' from Carousel as the final piece of the night. And as I see myself as an authority on this song I can confirm that it was performed to perfection and with the power and passion any Liverpool fan can relate to.
This was my first visit to Chetham's and I am sat here writing this review with one eye on their future concerts and a chance to see these exceptionally talented students perform one again.
Reviewer: Paul Downham
Reviewed: 15th February 2016