Step through Creation Theatre's 'Zoom' portal to Prospero's Island, where you can put your feet up and be entertained in your PJ's if you so desire! Home entertainment just took on a new face in the shape of 'Zoom Theatre' and it is just what is needed when we are starved of our trips to see shows at the theatre; theatre must come to us.
Adapted and directed by Zoe Seaton, the cast of nine somehow manage to come together on screen, even though they are in lockdown in their own homes and reach out to their audience to produce an adaptation of Shakespeare's 'The Tempest'. To be able to watch the production, you simply must buy a ticket from Creation Theatre's website and download the Zoom app onto your smartphone, iPad or computer. The link is emailed a few minutes before the show starts, and after a few simple adjustments, the show begins. The show is interactive and immersive, so you can choose to be involved at certain points, or simply be a spectator, there is no pressure to join in if you prefer not to.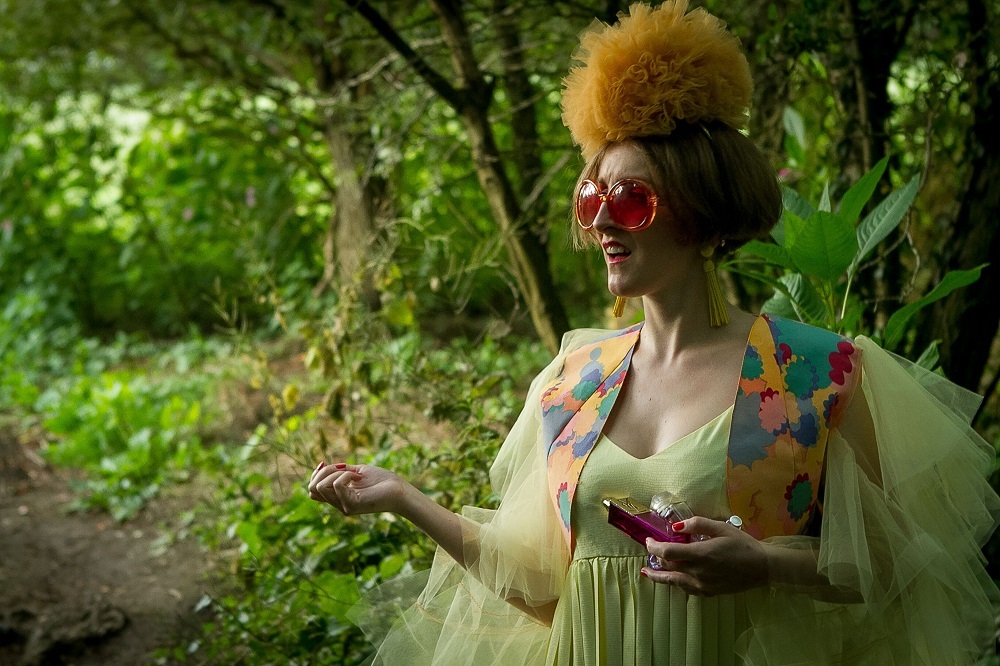 The task of designing the set and costumes must have been a challenge for designer Ryan Dawson Laight, who, instead of having a stage set to design, had to consider the relatively small space available at the actor's home. The individual virtual backgrounds helped to make the production feel like it was one piece of theatre with an invisible join due to the continuity of the narrative.
The Tempest was first performed in 1611 and follows the story of Prospero (Simon Spencer-Hyde), the usurped Duke of Milan who has spent 12 years living on an island with his daughter Miranda (Annabelle Terry). Many years later, Prospero's brother and usurper Antonio (Giles Stoakley), (now the Duke of Milan), is shipwrecked on the same island following a storm, along with his crew and several old acquaintances of Prospero. It is time for Prospero to seek his revenge, but love intervenes, for his daughter Miranda falls in love with Ferdinand (Ryan Duncan), (son and heir of Alonso, King of Naples), who is also on the island.
This story of love, interweaved with a dash of revenge, should in theory be difficult to reproduce in this environment, but with the virtual background providing some interest for the eyes, and the lashings of comedy, this show works well. Most Shakespeare plays are performed with very little in the way of a set, so these landscapes, are an added element to make each scene a 'screen snapshot' relevant to each character.
The fun part for the audience, is the interactive nature of this show. Through 'Zoom', we were asked to join in with several different simple things and it helped to give the audience a feeling of community, which we may be missing now.
Overall, a wonderful feel good production which gives us a chance to become absorbed into Shakespeare and a theatrical production, without having to leave the house. You really do have to have a good WIFI connection, but as they are planning to do further productions, I would highly recommend joining in. A huge 'high-five' to Creation Theatre and Big Telly Theatre Company for taking on the challenge of at-home theatre, and for making it so much fun for all the family. https://www.creationtheatre.co.uk/whats-on/the-virtual-tempest/
Reviewer: Caroline Worswick
Reviewed: 13th April 2020
North West End UK Rating: ★★★★★