Since opening in 2015, Hope Mill Theatre Manchester has become one of the country's most successful independent venues. One of its most popular productions was Yank! The Musical in 2017, receiving acclaim from audiences and critics alike. Those lucky enough to have seen and enjoyed the show will be pleased to learn that a concert in celebration of it is streaming on YouTube.
The event, which took place in February this year, marks the tenth anniversary of the first performance off-Broadway. Staged at 54 Below in New York, the concert features members of the original cast. It also includes guest performers who have appeared in productions throughout the world including Scott Hunter, Andy Coxon and Sarah-Louise Young from the UK.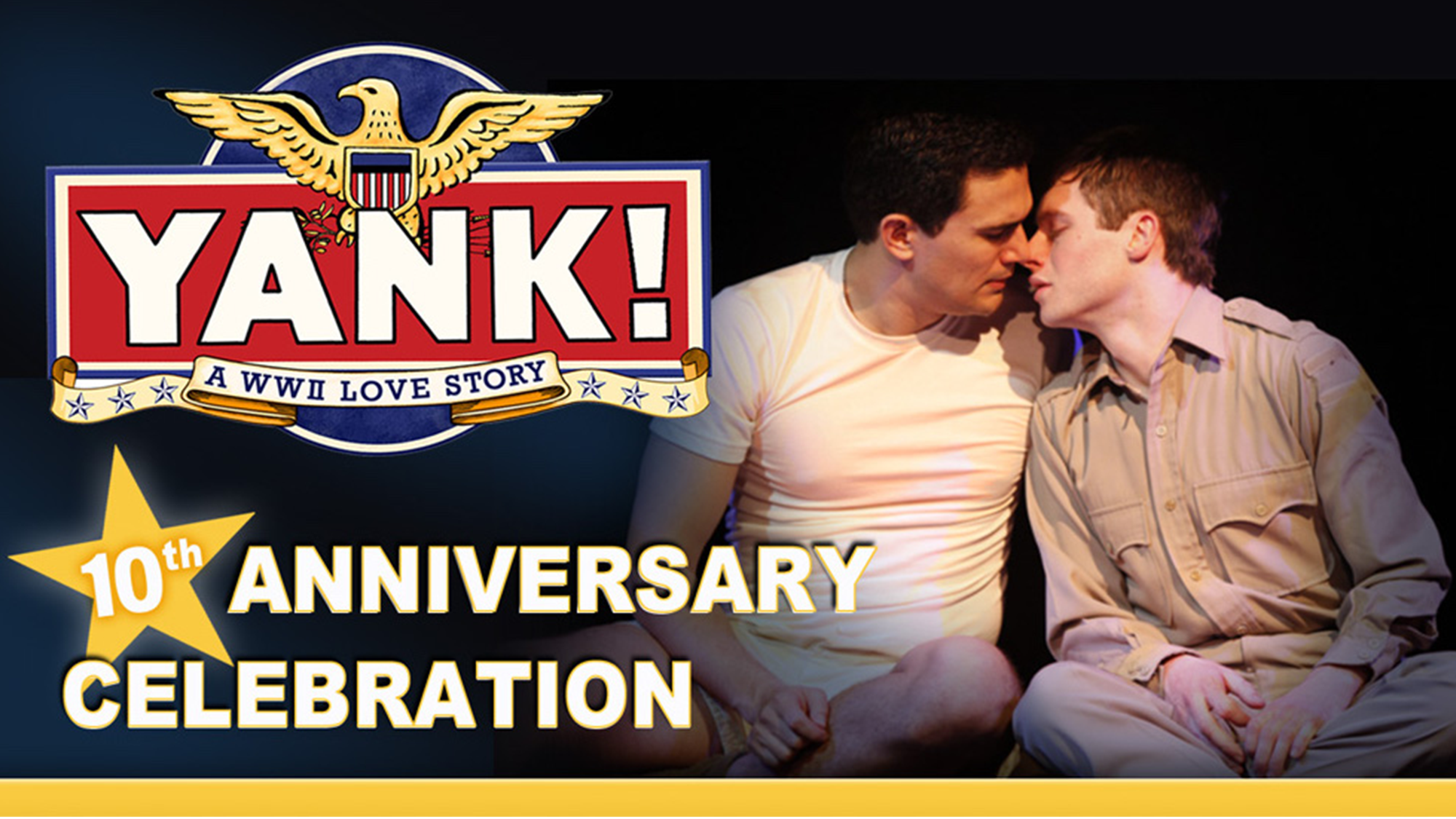 The musical is a touching depiction of a gay love affair set against the forbidding backdrop of the military during WWII. The splendid score evokes memories of forties popular music yet also has the feel of a contemporary Broadway musical. The lyrics, like the show as a whole, are smart, sassy and heartbreaking.
If you are hoping for an NT Live type experience you will be disappointed. This does not purport to be a staged or even semi-staged performance. The concert takes the form of songs from the musical interspersed with commentary on its gestation from siblings Joseph and David Zellnik, composer and lyricist/librettist (respectively).
It may have been possible to retain more of the poignancy of the piece by means of rendition of the songs linked by a narration of its story. Any accounts of the creation of the musical could have been delivered at the opening or close. As there are omissions from the score, one can't help but feel that this celebration would have been more effective with a little more music and a little less dialogue. This is particularly pertinent when the songs are performed so beautifully by the outstanding international line up assembled. It seems unfortunate not to experience more of the work of the Zellniks rather than to hear their discussion of it. That is not to say though that the two do not make engaging hosts.
This is a welcome and enjoyable souvenir of a captivating musical delivering a delightful taste of the live theatre to which we all long to return. The love of the piece and commitment to it from all who contribute is more than evident. This will however leave fans of Yank! yearning for a more definitive record of it. Ultimately a three-star celebration of a five star show.
Yank! Tenth Anniversary Celebration was filmed at Feinstein's/54 Below, New York and is streaming on YouTube. www.youtube.com/watch?v=s4UTabdwW-4&t=10s
Reviewer: Chris Hughes
Reviewed: 22nd April 2020
North West End UK Rating: ★★★★★