Gangsta Granny is one of several of David Walliam's very successful children's books. The book was first published in 2011 and has gone on to a BBC made for TV film and is currently touring the UK as a live stage performance. The story centres around Ben (Ashley Cousins), an eleven year old boy who can think of nothing worse than spending a Friday night with his boring old Grandma (Gilly Tompkins) while his mum (Laura Girling) and Dad (Benedict Martin) go to their weekly ballroom dancing session. Ben, (Cousins) however, starts to find his Grandma (Tompkins) much more interesting when he learns of her alter ego. The 'black cat', international jewel thief.
Blackpool's Grand Theatre, which is hosting the show until 1st May 2016, first opened in 1894 and has entertained audiences with thousands of performances over the years. A lot effort has gone in to the upkeep of the theatre over this time and it is nice to enter the building and to see that a lot of the old features still remain whilst at the same time décor moving with the times to keep it modern.
As this show is adapted from David Walliams' book, the audience was made up of children ranging from four years old to teenagers, along with their parents, most of whom looked like they did not want to be there. Unfortunately, the first act did little to lift the spirit of the parents although the children in the audience were laughing all the way through.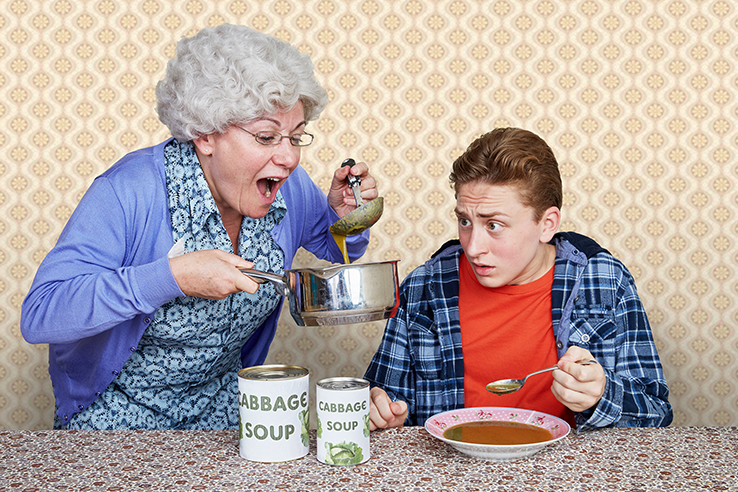 My companion for the evening, my nine year old son, told me in the interval that it was the best thing he had ever seen so credit to the cast and crew who certainly seemed to know how to entertain their captive audience. I am happy to say that the second act was much better. Umar Malik who played Flavio was brilliant at engaging the audience, adults and children alike. His exaggerated Italian accent was really funny and his interaction with the audience made for a much more exciting atmosphere.
The staging, by Jacqueline Trousdale was really good. It consisted of three sets which were on a turntable and opened out into the rooms for each scene. The audience were distracted from the set changes as cast members made it a part of the show to move everything into position. This was good for the younger audience members as the flow and consistency made everything much more believable.
Although this show is aimed at children, I also learned some valuable lessons from it. One is to always allow my children to follow their hearts and not to put too much expectation on them and the other is to value the knowledge and experience of the older generation, and not to assume that they are old and boring. The production was actually dedicated to a lady called Rose Zierer. Neal Foster, who directed the show visited Rose every week through a project called the Good Neighbours Scheme, who work in partnership with Age UK. My son has been inspired by this performance to help the elderly and will visit www.ageuk.org.uk to see how he can help in our local area.
Gangsta Granny is a really good show and kids everywhere will love it.
Reviewer: Annellen Fazackelrey
Reviewed: 27th April 2016