70:30 Theatre Company created by Central School of Speech and Drama graduates Michael Faulkner and Joshua Poole, brings their debut play Did It Hurt? to Camden People's Theatre (CPT); and it is not a show to be missed. Did It Hurt? is an exploration into the male psyche; shedding light on what makes them tick and addressing how damaging society can be in regards to masculinity, emotions and mental health. In an hour long discussion, Paul (Faulkner) and Jean (Poole) delve into themes ranging from Kim K to depression, class system to Kettle Chips and Twilight to suicide.
As you enter the space the set is simple, sporting only a couple of chairs, a box and some handheld props. A steady ticking persists over the speakers, the lighting is low in the black studio and the atmosphere becomes unsettling. CPT is an interesting choice of venue for this production, intimate and simple but it fits perfectly. Throughout the performance the props are constantly referred back to and the use of a door - presumably to the stock cupboard - is effectively used as an ongoing reference.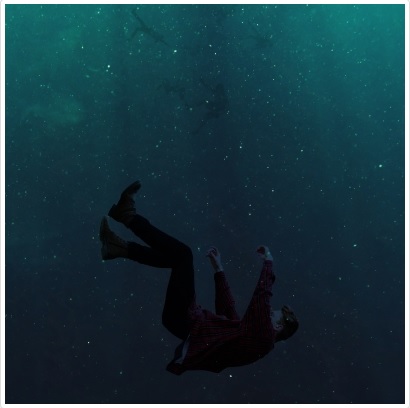 Jean (not John) is played well by Poole. Portrayed as the stereotypical middle/ upper class male who was born with a silver spoon in his mouth, at times he is slightly pretentious and slightly irritating. However, even through constant attempt at small talk and bad jokes, he becomes more bearable and towards the end of the play the reason for his desperate need to fit in and habit to try too hard are revealed.
In complete juxtaposition to Jean, Faulkner's take on Paul is dark and endearing. From a working class background and knowing what it is like to struggle, Pauls character conveys the harsh reality of life many people may be able to resonate with. Through his defensive exterior, he is humorous in a sarcastic and dry manner and it is obvious the internal damage caused by life has seriously taken its toll. Faulkner's portrayal of Paul is strong and grounded throughout and it is hard not to be absorbed by his broody and mysterious energy.
Jean and Paul could not be more different, however Poole and Faulkner's physical embodiment of their respective characters succeeds in conveying the contrast of these two men in a way that compliments each other. Through Kathryn Kings subtle yet clever direction, the two men manage to fill the space and keep the energy consistent. As you witness the relationship intensify between Jean and Paul, eventually you learn the harrowing truths they have been repressing and the reason for their stay.
Poole and Faulkners writing throughout Did I Hurt? goes from strength to strength as they continue to discuss society's taboos, engage in important conversations men should be having and debate about the impossibility of offending anyone in 2018. Unfortunately certain puns were lost amongst the "4th wall" (a real shame…) and may have received better recognition amongst those familiar with Stanislavski's work. In all, the writing was extremely skilful and kept the audience hooked.
Did It Hurt? is a play that deserves to be seen, therefore the biggest disappointment was the lack of audience. In no way was this piece of theatre "ennuyeuse" and I would urge anyone and everyone (especially men) to go and watch with an open mind and heart. For two people having a conversation in a room for an hour, this piece ticks every box and will remind you to never take those you care about for granted - always check up on your loved ones.
Reviewer: Tamara Smith
Reviewed: 7th August 2018
North West End Rating: ★★★★★