Physical theatre company, Son of a Dog Theatre brings That's All We Have Time For to The Lion and Unicorn Theatre and it is truly not a show to be missed. Up there with one of the most weird and wackiest productions I may have ever witnessed, the piece follows Tim the TV addict, as we are exposed to the demise of his life through a series of re-enactments in the form of television spoofs. If you like programmes such as Jeremy Kyle and Love Island, or Mamma Mia and the Lion King then this is for you.
The set is perfectly reflective of Tim's (Thomas Herd) mental state and you will truly feel as though you are in his grubby living room with him. There is a sofa in the middle of the stage, littered with pizza boxes, tissues, Vodka and other props that are always promptly at hand for the cast. Tim's costume remains similar throughout, lazy loungewear emphasising his dismay at life. The ensemble are dressed rather neutrally, in oversized lilac shirts, black trousers and bare feet. With the pacey scene changes and vast array of props in use, the decision to remain predominantly pedestrian proves sensible and successful.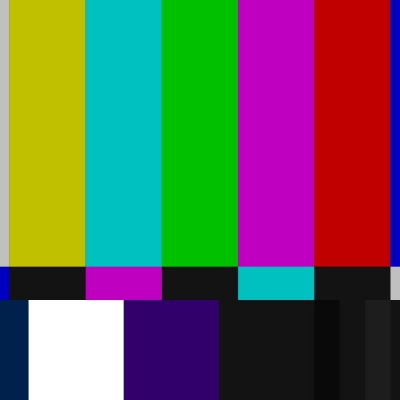 Tim is unenthused, demotivated and at times a bit pathetic; and Herd's portrayal of Tim works rather well. At first it is hard to sympathise with him as it seems he is responsible for his own life crumbling around him. However, as the piece goes on it is clear that Tim is depressed and generally needs help. Herd's performance at times had a tendency to lack truth which would have contrasted the abstract and larger than life ensemble. However, due to the nature of the piece it is understandable if it was a conscious decision for Tim's character himself to also reflect the detached obscurity of the piece.
Maxwell Sly, Milly Ramone, Ras Tennant and Kyle Atkins make up the ensemble who throughout the piece, narrate, multirole and spontaneously burst into interpretive dance. The ensemble are, on the most part, extremely strong and even through the tiniest of hiccups remain committed and unphased. At times they represent Tim's inner feelings, his fears and his desires. They were also the consistent stream of television consuming Tim's life. Sly and Ramone were definitely standouts, never breaking eye contact with the audience in such a small and intimate space, and always capturing the macabre essence of the piece. Atkins was strong with the comedy elements and Tennant's 'seagull' was a returning pleasure, however unfortunately lines were at times lost as Tennant's diction was often unclear.
That's All We Have Time For is morbidly comical and deserves to be seen. At times you won't have a clue what's going on and at times you'll laugh until you can't breathe. This piece is imaginative and creative and will transport you to a surreal, alternate universe; you won't quite know whether you want stay in or run for the hills screaming. With some cleaning up and fine tuning That's All We Have Time For will go very far and the audience for this mind boggling show deserves to be jam packed.
Reviewer: Tamara Smith
Reviewed: 9th August 2018
North West End Rating: ★★★★