'There is life outside your apartment, but you've got to open the door!'
Avenue Q is almost like the love child of The Muppet Show and Sesame Street, and with Puppets made by Paul Jomain, who worked with the Jim Henson Company for 7 years, is it really any surprise? With music and lyrics by Robert Lopez and Jeff Marx and a book by Jeff Whitty, it provides much needed escapism from this dreary world we are living in, giving catchy songs and witty jokes through puppet and human characters loving on Avenue Q. This production by Selladoor and Showtime Theatre Productions (in association with Richard Darbourne Limited and ABG Productions), like all other productions is enjoyable and open minded and definitely not for the easily offended!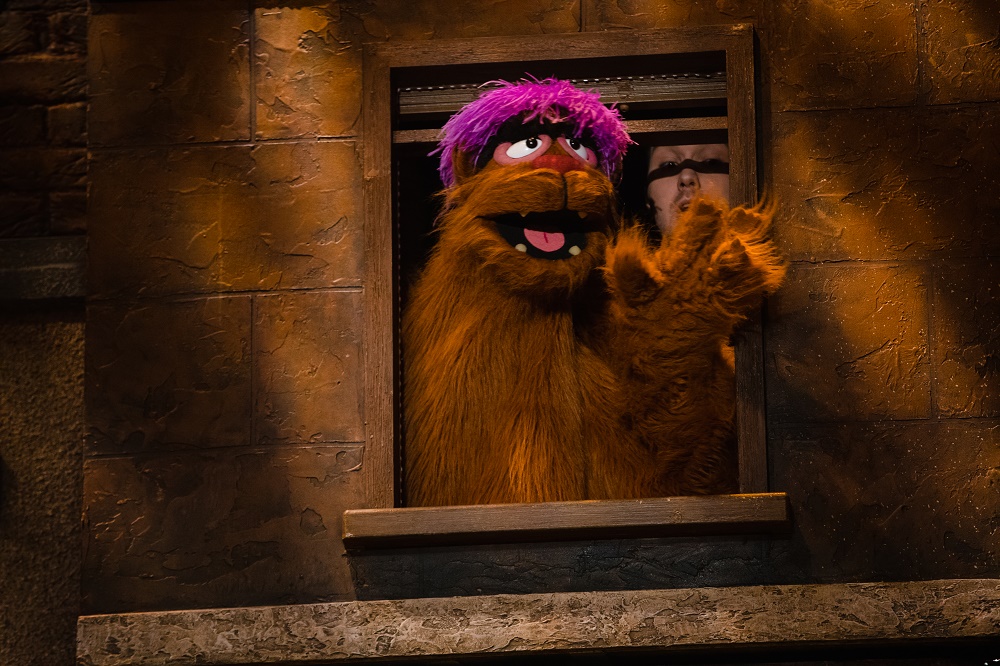 Considering what is needed from this small ensemble, each of them plays an integral role and does it well. When you realise that at times, the actors are portraying two characters in the same scene, the voices are easily distinguishable and it's easy to tell who each character is meant to be, and their traits. The stand out performances were from Cecily Redman as Kate Monster/Lucy the Slut and Lawrence Smith as Princeton/Rod. But that's not to take anything away from Tom Steedon (Nicky/Trekkie Monster/Bad Idea Bear) and Megan Armstrong (Mrs T/Bad Idea Bear) as they were all able to make us forget that they were controlling the puppets, through the voices, movements and even facial expressions. At times you got so caught up in it, that you realised you felt bad for the puppets – that's how well they created the characters! And let's not forget the humans that live on Avenue Q! Nicholas McLean, as Gary Coleman was entertaining and provided great comedic relief when it was needed. Oliver Stanley and Saori Oda as Brian and Christmas Eve bounced well off each other as the Avenues long standing couple, and each stood well individually too. With additional support from the ensemble Jasmine Beel, Ellis Dackombe, Chloe Gentles and Robbie Noonan, every member of the cast played a vital role in this production.
The band lead by Dean McDermott, make the performance all the more well rounded, although at times it sounded as though they were drowning the actors out, but this could have just been opening night issues – hopefully it is resolved for the rest of the run. There also appeared to be some issues with lighting, especially the spot lights, but like the sound issues, it could have just been first night jitters. However, the set by Richard Evans, more than made up for these issues. Whilst it was mostly set on Avenue Q, we had the image of the Empire State Building in the background and even one of the houses had authentic New York smoke coming out of a vent in the front of it! It gave the set a more realistic approach and feel.
You definitely leave the theatre feeling better about yourself after seeing this show (it's just schadenfreude!) but it is a show to see with an open mind and a willingness to learn more about yourself and maybe even find your purpose!
Reviewer: Jenn McKean
Reviewed: 8th April 2019
North West End Rating: ★★★★