Blood Brothers made its latest tour stop at the Crewe Lyceum last night and continues until Saturday 9th of November.
Blood Brothers was the first musical I ever saw as a kid and it stuck with me in my career so I was really excited to review it. Upon arrival we were told the sad news that Lyn Paul was unwell and would not be performing. This is her last tour before retirement so some members were a little saddened. I hope she is back fighting fit soon. However, all was not lost as the understudy to Mrs Johnson played by Chloe Taylor (usually Mrs Lyons) did a superb job within the role. As did Gemma Brodrick (Mrs Lyons) and Hannah Barr (Donna Marie) who were also understudies for the opening night.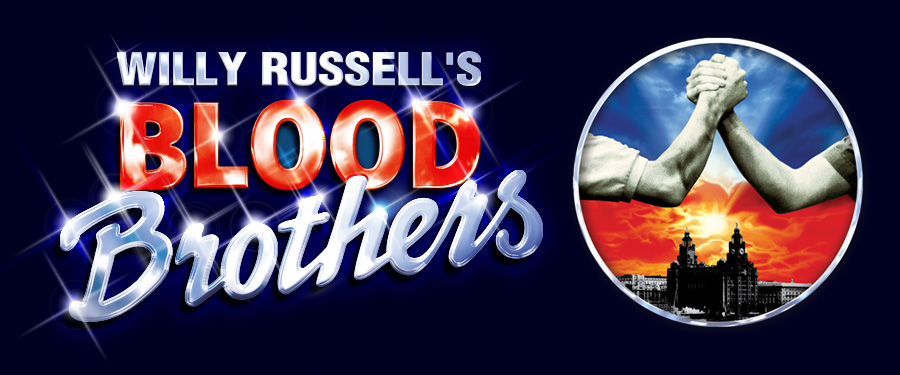 The story written by Willy Russell is about two twins separated at birth called Mickey (Alex Patmore) and Eddie (Joel Benedict). Leading completely separate lives they meet in passing where there 7 but really their nearly 8! Danielle Corless (Linda) stole the show for me and I'm not ashamed to admit made me laugh and cry within a skip of a heartbeat. The show is full of laughter, comedy timing and an immersive experience. The best part of the show for me was the songs 'kids games' were all big kids really and it's nice to see it on stage.
There were moments that I felt could be better. The spotlight kept moving on and off the actors. So sometimes they were in the dark. It was rather distracting. The first half Chloe was nervous and understandably to being told at a moment's notice you're playing Mrs Johnstone. But the second half she really came in to her own and I got the sense she enjoyed it.
Did you ever hear the story of the Johnstone twins? If not then get to the Crewe Lyceum this week and hear about it, I promise it won't be your last time you wish to hear it.
Continues until Saturday with limited availability https://crewelyceum.co.uk/Online/tickets-blood-brothers-crewe-2019
Reviewer: Luke Stephenson
Reviewed: 5th November 2019
North West End UK Rating: ★★★★