The Frog and Bucket tonight brought their comedy roadshow to Wythenshawe in South Manchester for the very first time performing at the Lifestyle Centre. With a great turnout we can only hope that this is the first of many such visits from the Frog to a part of Manchester that is lacking in such evenings, despite its huge number of local residents.
Opening the evening and our compere was Phil Ellis who immediately made himself at home on the small stage exchanging banter with the audience.
The first of two acts tonight was partially sighted Chris McCausland who was born in Liverpool, something that the audience immediately heckled him about, although it was deftly dealt with making jokes about him wanting to play in goal for Manchester United one day! McCausland's set concentrated on his home life where he lives in London. He discusses the problems with renting in the city and also gives advice on how to keep yourself fed properly whilst your partner is giving birth.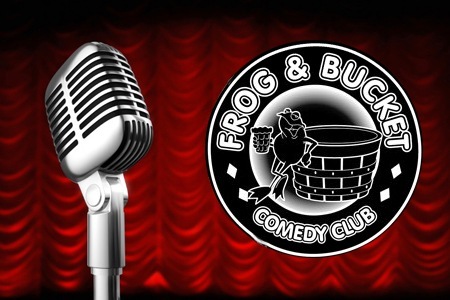 After an interval Ellis returned to continue his banter with the audience before introducing the headline act for the night, former geography teacher Rob Rouse. Rouse who has been on 8 Out of 10 Cats amongst a host of other TV programmes since 2005. A slightly longer set from Rouse was well received by the Wythenshawe audience with the highlight being the story of his visit to the Doctor to undergo an "examination", a story that left you squirming in your seats.
All in all this was a very successful launch for the Frog and Bucket in Wythenshawe. A well attended event that will hopefully be repeated in the future. Personally speaking I found the lighting to be inadequate throughout the performance with distracting shadows being cast across the performers faces all evening. This of course did not have any effect on the top class comedic performances on stage, but maybe something to address if there are to be future performances at the venue.
Reviewer: Paul Downham
Reviewed: 24th September 2016