With over 30 years experience of stand up, And the first women to win the Perrier Award, I went to see Jenny Eclair this evening at the beautiful St George's Hall in Liverpool for her show titled 'How to be a Middle Aged Women (without going Insane).
Now in first hearing the title of this show, I did think to myself that I am going to struggle to relate to this show, being that I'm a male in my twenties, surely I'm not really the demographic for such a show, but I was pleasantly surprised.
What I saw, was an insanely funny woman who performed a brilliantly witty, well written stand up show which was funny universally, there were stories and anecdotes and it felt like you were chatting with a good friend when she persuades you with take on 'the thigh gap' and physical changes ones face getting older.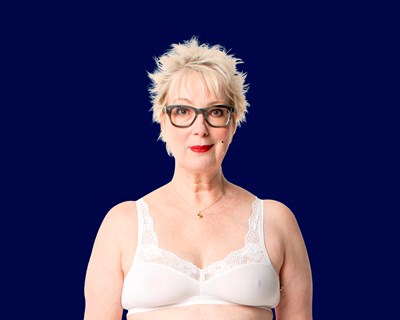 A worry with a show of this type is that it would become boring and repetitive and I didn't find that to be the case, mainly because the writing was good throughout, there were times in the second half when I felt a little young and her observations of some parts of getting old went over my head but on the most part, it was funny and engaging.
Eclair is a master at what she does, one of very few 'old school' female comics who can make you gasp, laugh and cry all in the same show, referencing everything from Dulolax to Hormome Replacement Therapy.
And I think she knows she's a master at what she does and her comedy you get the picture throughout the evening that you shouldn't mess with Jenny Éclair, or any over 50's for that matter, someone you think should behave a certain way and doesn't, and shocks just enough to get the whole crowd laughing.
Reviewer: Max Eden
Reviewed: 9th November 2016
North West End Rating: ★★★