If there was ever an entry in the dictionary for all-round entertainer, without question the definition would be Brian Conley. Tonight at the Lowry Conley proved without a shadow of a doubt he is the master of his art. He is the consummate entertainer with every weapon in his arsenal on show tonight in front of a capacity audience in Salford.
Starting with a video montage of his many television appearances it was clear from the outset that this was to be an evening of silliness and song. It is difficult not to instantly like Conley and from the moment he stepped on stage after being announced as the "best comedian in his price range" he wasted no time in interacting with the audience.
After seeing Conley perform before it is never a good idea to sit on the front row, and tonight was no exception as he immediately made a bee line for Steve and Lisa who quickly became his two warm up acts. Without giving too much away each gave a performance orchestrated by our host, and according to Conley, Steve gave the best version to date on this nationwide tour.
Joining Conley on this tour is Mat Ricardo who made two appearances during the evening performing his superb juggling and balancing act which drew gasps from the audience as he balanced a wine glass on two spoons and performed an astonishing cigar box routine amongst others. His likeable and chirpy nature on stage made him a good support for Conley.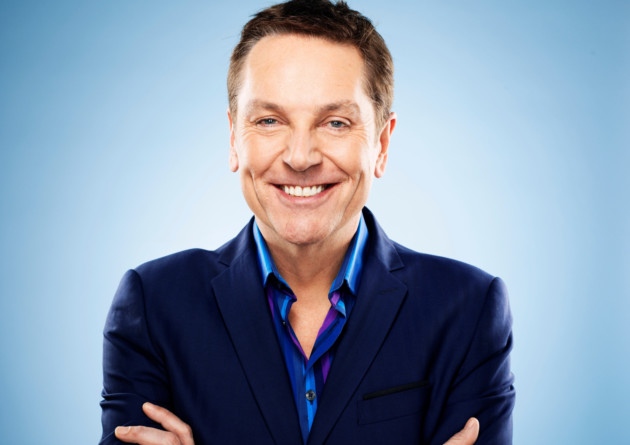 Of course there was an appearance from Nick Frisbee and his trusty side kick, Larry The Loafer who as per usual bore the trademark hits from Nick's club causing the audience to have sympathy with the "puppet". Although a relatively short sketch in character Nick Frisbee is one of Conley's most recognisable creations and couldn't have been ignored.
Aside from the comedy Conley has enjoyed a hugely successful career in some of the biggest musicals over the years and it was a joy to hear songs from Me and My Girl, Jolson, Chitty Chitty Bang Bang, Hairspray and Oliver which only served to prove his singing credentials are as good as his comedic ones.
The second half of the evening was given over more to the variety side of our host. Beginning with a photo montage spanning his whole life and career Conley was welcomed back onto the stage by the booming voice of Peter Dickson, him from Britain's Got Talent!
We were treated to magic, rapping, violin playing and fire eating throughout this second half all punctuated by this man's unique and loveable sense of humour. Towards the end of the night a sing-a-long was started with such classics as Minnie The Moocher getting the audience into fine voice before songs from The Monkees, Tom Jones, Lionel Richie and Queen echoed around the auditorium with each song providing some unexpected lyrics.
To round off the evening Conley returned to what has been his most successful musical theatre role to date, donning the white gloves and singing a number of tracks from Jolson. The passion and love he has for this musical was so evident as he sang perfectly.
Brian Conley is the ultimate entertainer whom you cannot fail to love. One of a dying breed in this country these days, a true variety act. Long may he continue.
Reviewer: Paul Downham
Reviewed: 6th March 2016