Chris Ramsey has been making big waves in comedy over the past few years and that's evident here at the Lowry, when he started off in comedy, he was performing in the Lowry studio theatre which only sat 150 people and progressed all the way tonight to the main theatre.
The night opened with support coming from Carl Hutchinson, I am always apprehensive of support acts but I was very pleasantly surprised, Carl was witty and very likeable and is destined to go far.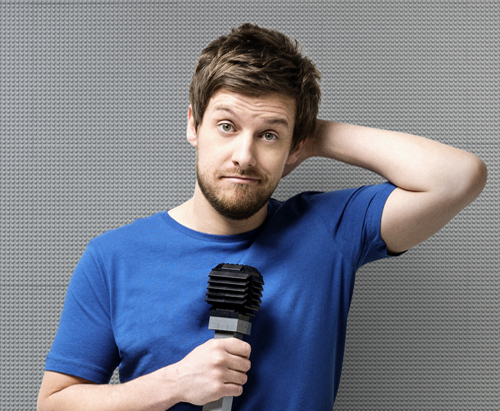 On to the main event, from the moment Chris Ramsey got on the stage, to the moment he left the stage, you were laughing. With some comedians, you will find that there can be large breaks in big belly laughs, not with Ramsey, 'All growed up' is a laughter factory that just keeps getting better.
One of the biggest hits of the nights would be when he engaged with people on the front row, impromptu comedy at its best. Ramsey is very comfortable on stage and was a joy to watch this evening, having laughed so much your face hurts is always a good indication on a night of stand up.
This is a comedian who is at a level where he is ready to join the big names in comedy and I fully anticipate he will be filling arenas in years to come, his delivery is flawless and really connects with his audience.
Chris Ramsey is hot right now, since appearances in ITV's Celebrity Juice and BBC's Hebburn and there is good reason for that, a very funny comedian with a very likeable personality!
Reviewer: Max Eden
Reviewed: 7th March 2016