Uniting under a blue and white banner, six comics took to the stage of The Comedy Store to raise funds for Parkinson's UK.
As compère for the night, Mick Ferry wasted no time in gently skewering the front row, with most of the audience no doubt glad they had chosen seats well outside the target range.
First act, Kiri Pritchard McLean, regaled the audience with stories from her youth in Anglesey, with a particular tale of a bikini wax gone wrong drawing water from several eyes in empathetic pain.
Crowd favourite Jason Manford, who has been busy playing Caractacus Potts in Chitty Chitty Bang Bang, then made a welcome appearance after 6 months being off the circuit. He made a comment about being rusty but he needn't have worried. Children or, as he fondly called them, "little suicidal bipolar idiots" proved to be his biggest inspiration, with one story of his daughter's shoe-based meltdown in John Lewis drawing belly laughs from parents and non-parents alike.
Self-professed misanthrope Alun Cochrane, meanwhile, expounded on his long, abiding love of a lie-down and his hatred for skiing, a sport which he feels ought to be more properly renamed "slipping".
Stand out of the night, for me, was Harriet Dyer, with her 'lezzy haircut' and loud shirt/blue jeans combo, à la Pat Sharp in Fun House, who from the get go had me in stitches with her completely bonkers flights of fancy, as if she were single-handedly gunning for the monopoly on the word 'eccentric'.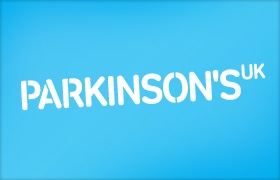 For a start, anyone who has the confidence to open their set with a one-man rendition of Black Box's "Ride on Time" deserves some kind of medal.
In what felt like entering an alternate reality, jokes and anecdotes were nested inside multiple asides – to herself, her audience and her water bottle – like Russian dolls, on drugs. A favourite throwaway line of mine was the quizzical: "Crabs….why don't they move forwards?"
At one point, no doubt spying some confused faces in the audience, she joked, "Ooh, Harriet, what's that, you're an acquired taste?" Perhaps, but I loved it.
The evening's comedy came to a close with Jonathan Mayor, who burst onto stage looking like a modern-day Joseph in his technicolour dreamcoat – absolutely fabulous, darling.
Mayor's brand of wicked, salacious humour dances on the edge of good taste – looking around, it seemed a few audience members were not sure whether it was appropriate for them to laugh.
But when he closed his set, his position and intentions, on at least one topic, became very clear.
Speaking on behalf of his partner, who has Parkinson's, and everyone else in the UK who is struggling to cope with mental and physical illness, he became angry and impassioned, lambasting the government's recent move to cut disability benefits by £30-a-week and calling it offensive.
Bad taste, to Mayor, is leaving it to charities and the goodwill of ordinary people to help ensure that people living with disability can live their lives with dignity.
"I'm sorry," he said, as the audience applauded, "I was supposed to make it funny." Some things are no laughing matter.
Parkinson's UK
Reviewed on: 14th March 2016
Reviewed by: Alaka Prodhan