Theatre by the Lake have a real treat to complete the Summer 2017 rep offering, with the World premiere of American screenwriter, Laura Eason's play Remarkable Invisible – and what a hit to complete the season.
Set in Princeton, New Jersey in the family home of Dr Peter Solverson and his wife Helen, this new play takes a microscope to the workings of family life.
The set design brings together the house and the cosmos – and is the setting for a family reunion to box up and move on.
Astrid and her brother Christopher fly back into their home town to help their parents downsize – and it is the start of three days where they discover more about their shared past, present and future.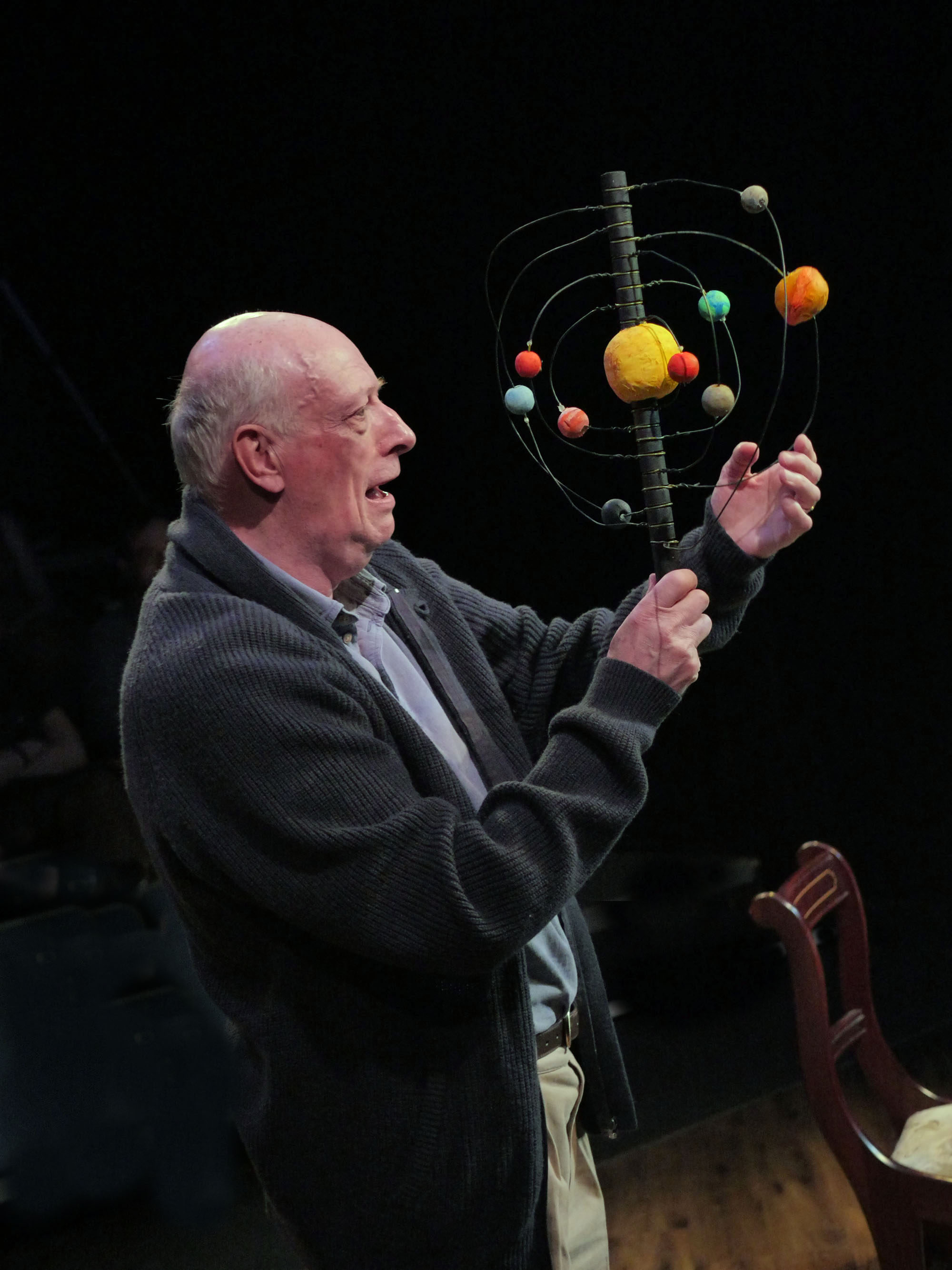 Theatre by the Lake has a first-class rep company, and the casting of this play is perfect. Ian Baritt as the gentle father and scientist who let down his son by leaving the NASA project to research ESP gives a beautiful performance of a man, still reaching for the stars.
Eliza Hunt as his wife, who has supported him through his career, though sunned by the main stream scientific community is the sweet Mom with pot roast and yet a distance from her family.
Alice Selwyn gives a moving and honest portrayal of the dedicated daughter, Astrid, loyal to her father and missing her mother's close connection.
In sharp contrast, Matt Addis plays the distant, focused and unemotional son, Chris. While the son and mother try to remain controlled and distant, the father and daughter carry the emotional intelligence of the family. Yet, together they discover the close, invisible bond of blood.
With the author of the play flying in from the US to see her work produced on stage in the English Lake District, there must have been plenty of pressure on the cast and voice coach (Elspeth Morrison) to get the New Jersey accent just right. And they have succeeded. The lines flowed naturally in the natural voice they were conceived with.
I loved the use of lighting in this production, the cosmos above is the fifth player in this production. Johanna Town's work as Lighting Director adds an additional layer of character to this everyday story of a couple downsizing.
The embarrassment of a parent, the deception of a child, the overarching, unconditional love of a family is the fabric of this play which weaves together the individual lives that together make a family history.
This is a moving, sensitive play, which has been well crafted by Eason. The characters are rounded and robust, and the action over the three days depicted realistic and honest.
This play does not have the intrigue of the White House as in Eason's screenwriting work, House of Card, yet it has something more dramatic and heartfelt, the workings of the inter-dependencies and relationships of a family.
Remarkable Invisible by Laura Eason runs until November 4th, 2017 in The Studio, Theatre by the Lake. For more details and to book tickets visit www.theatrebythelake.com
Reviewer: Katie Chesworth
Reviewed: 12th August 2017
North West End Rating: ★★★★★