The spirit of the French icon Edith Piaf, the 'little sparrow' fills the auditorium as Elizabeth Mansfield takes centre stage at Theatre by the Lake's Studio, writes Karen Morley-Chesworth.
This is no easy play to watch. Piaf's sad and tragic life has been the subject of tabloids and biographies. However, Steven Trafford's play devised with Mansfield and Annie Castledine brings a new perspective to the singer's tale.
Set in the New York hotel room where Piaf is told of her lover's death in an aeroplane crash, we hear the singer's version of her life, lovers and loss. The minimal set, using projected footage of Piaf in concert, and with her married lover, boxer Marcel Cerdan transports us through her professional and private life.
The pain and sadness she faces is used by Piaf to bring forth for her audience the unique performances – rehearsed to the last finger twitch. Mansfield captures ever gesture, and her performances as Piaf are mesmerising. She brings tears to the eyes of the 21st century audience, and brings the little sparrow back to life.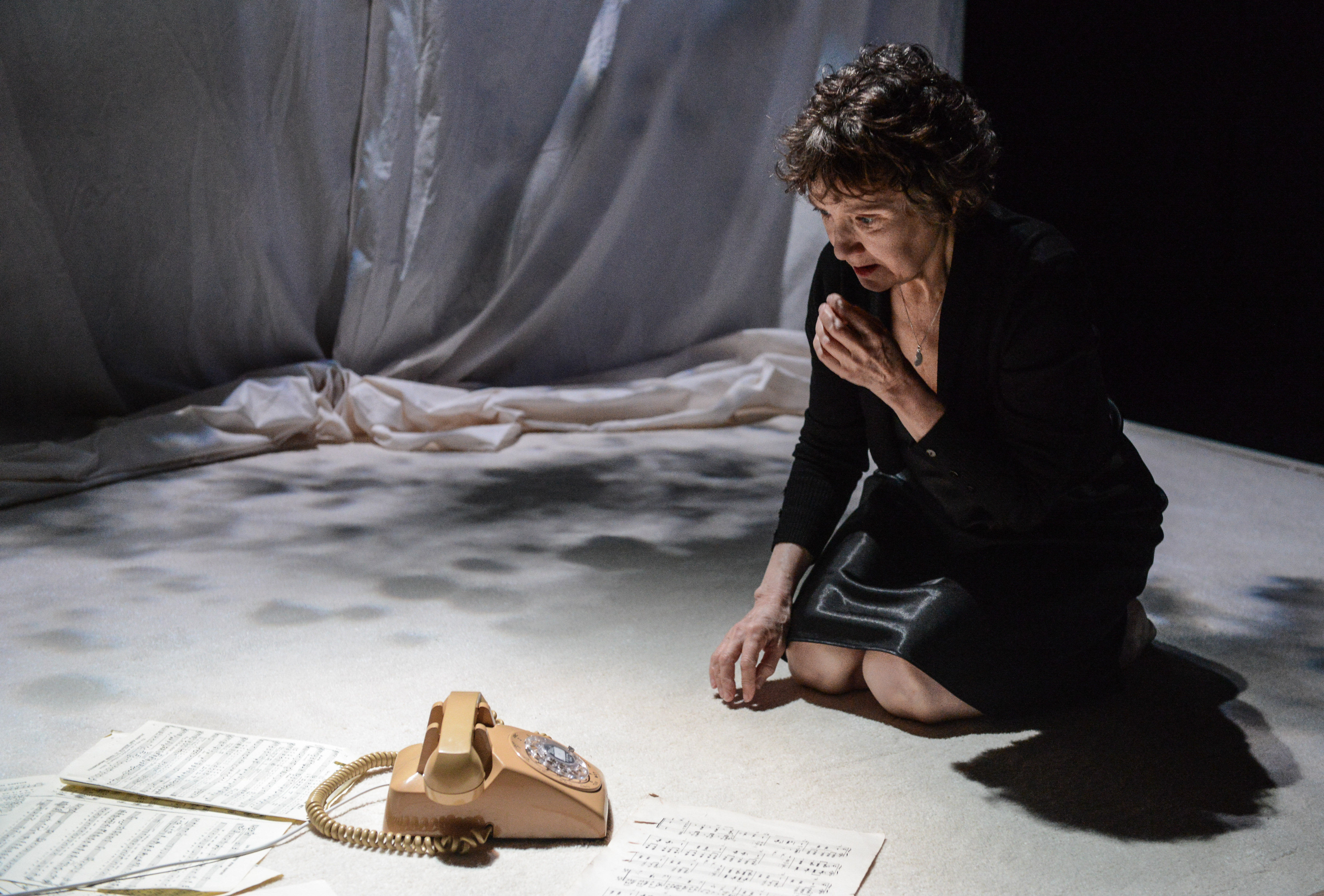 This is a one woman play, with support from The Pianist played by Patrick Bridgman. A regular in the rep at Theatre by the Lake, Bridgman shows his brilliance as a pianist in this production. No words in the script, yet his performance provides the perfect soundboard for Mansfield. Together they brilliantly perform as The Singer and The Pianist in this one act production that rewards the audience with a taste of what it must have been like to be in the presence of Piaf.
Mansfield's voice is pure and passionate, and her acting perfection. The tragedy and inevitability of her life is painful to watch. Mansfield brings alive that pain Piaf felt throughout her life – living as a child in a brothel, losing her own child to meningitis then persuading her lover to fly to America to be with her, despite his hatred of flying and the crash taking him away from her, forever.
However, to share tear with this woman, is to share a unique artist's emotions. And with the sadness comes the great pleasure of hearing the little sparrow sing.
Following its two and a half week run in Theatre by the Lake's Studio in Keswick, the show will go on the road, visiting halls and community centres across Cumbria, as well as transferring to York Theatre Royal and finally to London's Jermyn Street Theatre.
The show is co-produced by Theatre by the Lake and York Theatre Royal, in association with Ensemble, and directed by Damian Cruden, York Theatre Royal's Artistic Director.
Where ever you can, see this production. Elizabeth Mansfield is Edith Piaf.
Hymn to Love – Homage to Piaf runs at Theatre by the Lake until Tuesday 10th April. For more information or to book tickets, visit www.theatrebythelake.com
Reviewer: Karen Morley-Chesworth
Reviewed: 24th March 2018
North West End Rating: ★★★★★