Tennessee Williams' 1947 play, A Streetcar Named Desire has been driven into Theatre by the Lake by the English Touring Theatre with a new fresh perspective in a modern-day setting writes Karen Morley-Chesworth.
A powerful play, Director Chelsea Walker has ensured she maximises the hard hitting and at times difficult piece to watch, yet casts a beauty over the production.
Georgia Lowe's set for this touring production is the ninth member of the cast – it's silent role crucial to compressing the complex and troubled world of Blanch DuBois, who arrives to stay with her sister and brother-in-law in a two-room slum in Sewanee, Tennessee.
The sexually, physical, mental and financial abuse both sisters have endured has created and destroyed who they are. Kelly Gough as DuBois is superb as the upper class, school teacher who has fallen from grace. Her seductive scenes with brother-in-law Stanley, and the young boy are unsettling, yet in points mesmerising. The dance scene in slow motion a beautiful piece of choreography.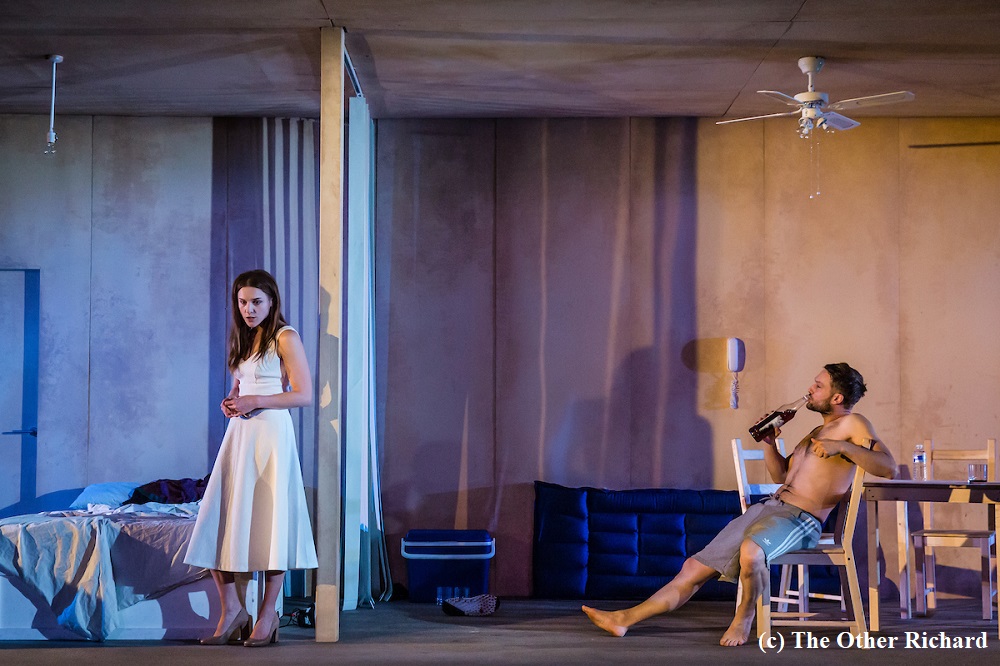 Music is another character within this production, which is used to capture the mood and internal, traumatic confusion DuBois is going through. The scene of red petals falling all around her is a beautiful image of a painful experience.
Dexter Flanders as Mitch, the man DuBois pins her final hopes on marrying is sensitively portrayed. While, the violent fury of Stanley explodes upon the stage thanks to Patrick Knowles performance in the role.
Knowles' captures the terrifying outbursts of a drunken, violent, controlling and abusive man in a way that leaves you cold to watch.
The line between passion and abuse is invisible to DuBois's pregnant sister Stella, and her neighbour Eunice. Amber James give a brilliant performance as Stella - an abused wife, unaware of her entrapment by her spouse.
This production holds back no punches, and as DuBois falls into a breakdown, as the fantasy world collapses around her, it is only then that her sister sees the reality of her own life. The final act of a shrug of her shoulder to push away her husband's hand is the hope that the sisters who experience sexual and violent abuse will stand firm together.
In the light of the sexual abuse in Hollywood, this play has more meaning than ever about the treatment of women 61 years after it was first written. Women need to stand together to support each other against sexual abuse if there is any hope for the future.
This is a beautiful and painful piece of drama, which has you caught in its grip from start to finish.
• A Streetcar Named Desire is showing in Theatre by the Lake's Main House from 3rd to 7th April before continuing its tour of 10th – 14th April, Malvern Theatre, Malvern, 17th – 21st April, Bristol Old Vic, Bristol, 24th – 28th April, New Wolsley Theatre, Ipswich, 1st – 5th May, Cambridge Arts Theatre, Cambridge, 8th – 12th May, Oxford Playhouse, Oxford, 15th May – 2nd June, Theatr Clwyd, Mold, 5th – 16th June, Nuffield Theatre, Southampton.
To find out more about the Theatre by the Lake run call the Box Office on 017687 74411 or visit www.theatrebythelake.com
Reviewer: Karen Morley-Chesworth
Reviewed: 3rd April 2018
North West End Rating: ★★★★★