There's no greater suspense that can be enjoyed than at the theatre, taking you on twists and turns and the theatre itself plays a huge part in the ambience and making of most plays and no theatre could be better at playing such a part than Buxton Opera House, the very building itself is filled with intrigue and wonder and tonight I have the pleasure of once again taking a seat to enjoy R.C Sherriff's Home at Seven directed by David Janson.
This wonderful thriller is set a few years after the war and see's David Preston played by the brilliant Brian Capron who most will know from his role as Richard Hillman in Coronation Street where he terrorised Gail and the Platt family. But it's Capron that becomes terrorised in this production as his character returns home from work at 7pm as usual, only to find that a full 24 hours has passed and he has no recollection of where he was or what he was doing, and when crimes start adding up including that of a murder and when evidence builds on David Preston (Capron) his whole world starts to go in disarray, with more concerns and worry raised by his wife played by the talented Jenny Funnell (As Time Goes By).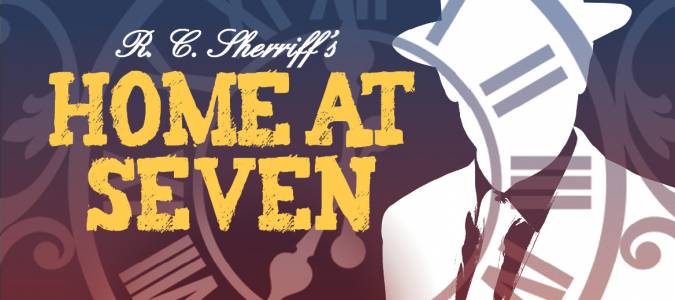 The story is one that is full of twists and turns and one which has you guessing right till the very end, the supporting cast are wonderful with Ian Jerrod, Michael Kirk, Kevin Pallister, Steven Wickham and Emma Isaacs all performing to the highest standard.
The set design is that of the Preston's home and includes the period furniture one would expect from a dwelling of that era, the attention to detail in not only the set, but also the costume, dialogue and calibre of the actors is something that this touring company is well known for and is why people keep coming back again and again.
A wonderful play with a greatly talented cast, just the show to start your week off, thrilling from start and finish.
Reviewer: Max Eden
Reviewed: 14th November 2016
North West End Rating: ★★★★