Don't Cha Wish Your Scouser Was Boss Like Me? returns to Manchester's 53Two after a triumphant run in January. This new, improved and extended version is as hilarious as ever as we follow the trials and tribulations of Katie (Gemma Brodrick) trying to find love aided by the voice in her head, Mable (Francesca Fenech).
Set in the bar area of 53Two, Katies bedroom is set up in the corner, a typical teenagers room where everything has its place, mainly on the floor! Pictures of her friends adorn the walls and a large poster of Ariana Grande is a nice touch, presumably as a nod to the events in the city earlier this year.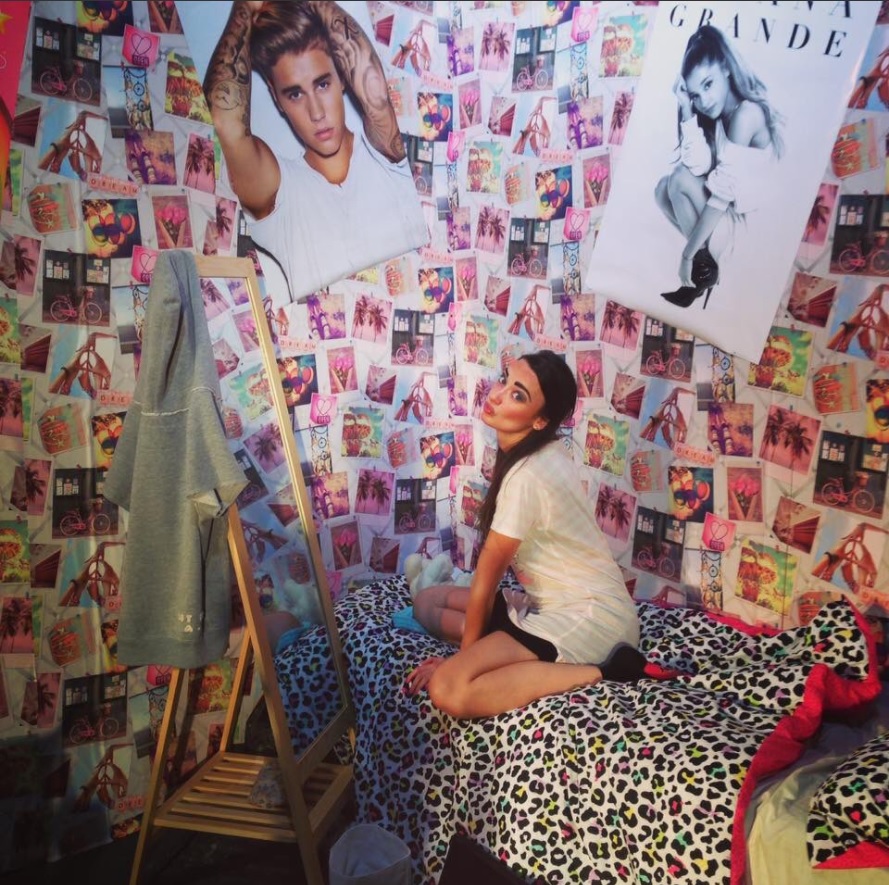 Using musical theatre songs parodied expertly Brodrick following a night out at the Nightclub Cream suffering with a hangover recounts last night's events. Her interaction with the audience is measured just right, much to the delight of those seated around the stage on tables and chairs. It was almost like you were sat in your living room listening to a friend you've known for years chatting. There is frequent use of crude language and many references to sex, however at no point are you ever offended.
As the evening goes on we learn more about Katie and the voice in her head, Mable. Fenech as Mable is also the Musical Director on this show. Both ladies have superb singing voices delivering these witty parodies as well as the original versions performed in the West End. You name a popular musical and it was probably included on stage tonight.
Does Katie find true love? Well you'll have to go and watch this musical theatre parody masterpiece for yourself and find out. It is probably one of the funniest nights I have had in a theatre this year. I just hope that a sequel is in development, as I for one would love to know what happened on holiday!
Don't Cha Wish Your Scouser Was Boss Like Me? continues at 53Two until the 15th July. It would be a crime to miss what so far this year has my vote for funniest show of the Greater Manchester Fringe!
Reviewer: Paul Downham
Reviewed: 12th July 2017
North West End Rating: ★★★★★