Lucy Aphramor's bold fringe production, Enough, is the epitome of a brave performance. You cannot witness this ambitious piece of theatre without gaining some respect for Lucy's commitment and determination to voicing her experience and identity as a queer, traumatised yet also privileged survivor.
Best described as spoken word, Enough might benefit from being broken up into separate self-contained sections as currently its intensity and broad sprawling nature is too much for an audience to ingest over one hour. In distinct parts the variety of heavy themes would have more weight and space for the valid observations, arguments and call to actions that Lucy is attempting.
Although she has achieved quite a good structure overall, it seems likely that these were written as individual poems and have been glued together under one very wide umbrella. Enough's linguistic fortitude is highly academic, complex, considered and at times powerful. But it is also inconsistent.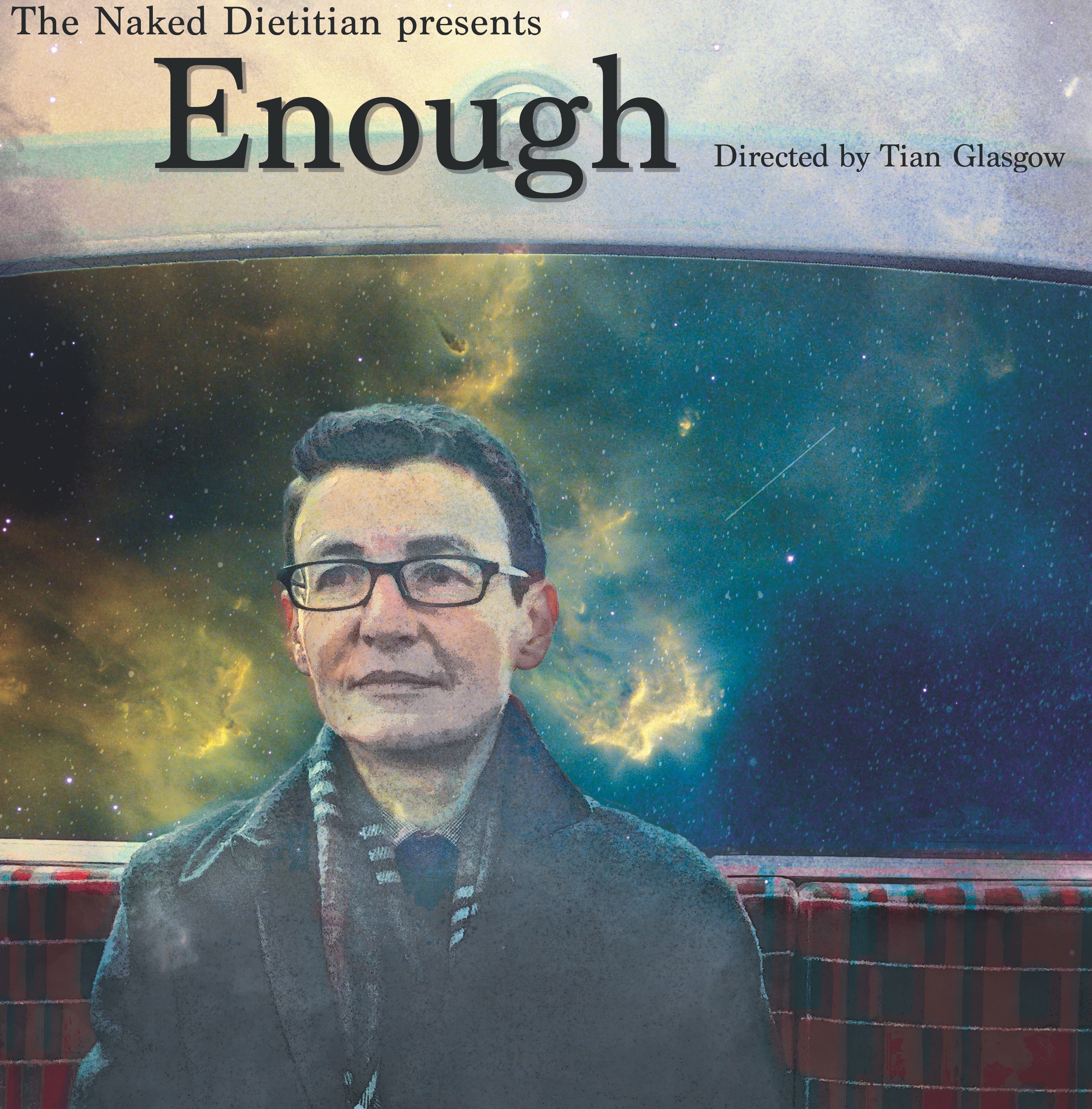 The red symbolism is a strong well-considered element that works both linguistically and visually with the use of the tie. Yet just a few minutes later a nursery rhyme section plummets into more amateur-level writing and awkward movements.
By far the best section is the brazen, bold description of a lesbian sexual experience; in this moment Lucy's performance is entirely believable. But then soon enough she veers off into greater political arguments that belong in a separate place. The shoehorning in of Grenfell and Black Lives Matter for instance sit uncomfortably against the more personal elements of the body and abuse.
Now it could be said, particularly when tackling the political and sensitive topics, that an uncomfortable audience is evidence that the words are doing their job. The insistent repeated call to "Look at me!" certainly has impact. But there needs to be more action more variety and more drama to reflect and match the strength of the language.
Unfortunately, the success of Enough is limited by Lucy's style and laboured movement. The staging, lighting and music were all smoothly executed and clearly well practiced, but this gave the performance a very stilted and staged air. Three chairs were moved periodically round the stage and items of clothing from her three-piece suit were taken on and off for little reason. Movements were therefore lacking in purpose and are the result of trying to adapt poetry to the stage.
This transition is notoriously difficult to pull off without the help of professional actors. Lucy's words are heavily emotionally charged, but she struggles to transfer them into a similarly convincing physical performance, both visually and verbally. Overall, Enough would work brilliantly on the page, though it still requires a ruthless cull of excessive sprawling sections that distract from the poem's central, heartfelt core.
Reviewer: Eve Ryan
Reviewed: 6th July 2018
North West End Rating: ★★★