I will be honest, I have always wondered what it would be like to witness the end of the world. Tonight in "The Pod" at 53Two I got a glimpse as to how it may all pan out and it was enlightening.
Root and Branch Productions are in town with 18 Victoria by Cody Daigle-Orians which sees a cast of three come to terms with the news that a meteor is heading for earth and the entire population has just three weeks to live, the meteor is named "18 Victoria".
On a set littered with rubbish three people sit on boxes in total silence checking their phones constantly and looking concerned. As the play begins we discover Stephen (James Nicholas) moved away from home to Ireland a number of years ago leaving his brother and sister, Ben (Joe Geddes) and Catherine (Alex Herod) at home. With news that their father has passed away Stephen returns to his home town to pay his respects after missing the funeral, but can he face his family again?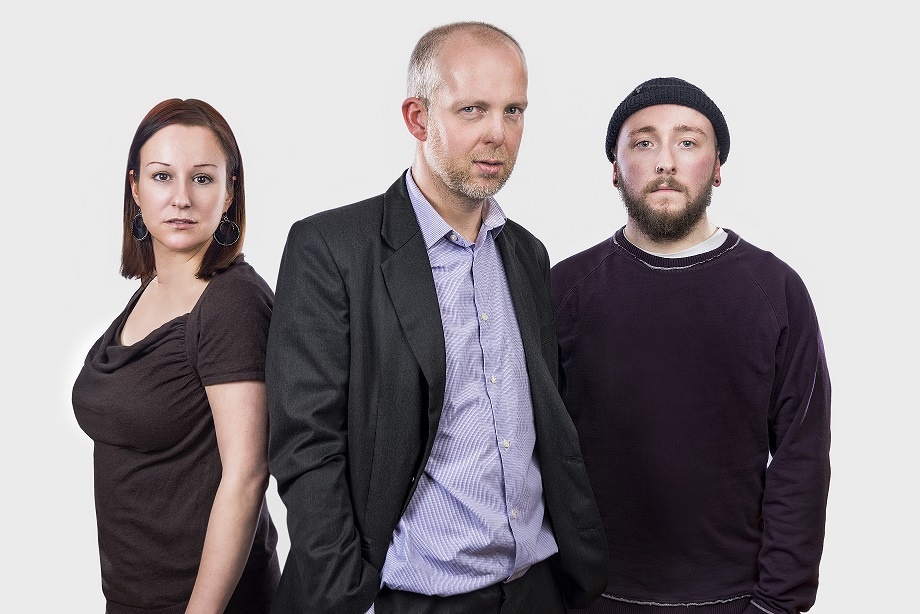 This is a hard hitting play that switches its timeline on numerous occasions as the siblings recount their childhood and the adventures they had whilst trying to get to Antarctica. Clever use of the boxes first sat on at the start of the play morph into stepping stones to guide them around the stage.
But how do you spend your last three weeks on the planet? Stephen is a troubled individual trying to shut out his past and turns to the bottle whilst hiding in a local hotel watching the news channels morbidly count down to the moment of impact, his only escape being the local church. Ben and Catherine argue with each other over a set of Encyclopaedia Britannica from their father's estate which Ben believes should be his. But all they both really want is to reconnect with Stephen before time runs out.
Director Julie Root has made superb use of the space at 53Two with the cast constantly moving around delivering monologues without ever making eye contact with each other until the very end. The delivery of these monologues was perfect from all as they convincingly portrayed fear, regret and hope.
With anarchy taking over the world and people committing suicide as they can't face what is about to happen, the three siblings come closer to meeting up, but do they manage it in time?
The Pod was a glorious space to perform this piece, whilst we await the end of time trams trundle across the arches next to the venue providing an unnerving rumble in the distance which at times was perfectly timed with the action on the stage.
Stefan Melbourne at the back of the stage playing guitar and singing a haunting soundtrack added another dimension to this piece.
18 Victoria is a superb piece of theatre, the latest in an amazing year at Greater Manchester Fringe so far. Playing until the 20th July I would highly recommend attending the end of the world! www.greatermanchesterfringe.co.uk
Reviewer: Paul Downham
Reviewed: 17th July 2018
North West End Rating: ★★★★