My memory of the traditional Oliver fitted the show perfectly! Being on stage there were some scenes hard to perform but it was directed superbly to fit the staging and casting. It is an all-round family show from Ensemble Theatre with very little faults and something for everyone.
The young boy who played Oliver had a great relationship with everyone on stage and really showed his emotion and actions throughout his performance. The couple of punches and fight scenes did feel a bit weak but it was big and clear enough to see and got the point across. As for Fagin's young workers, they caught my eye with their powerful non-stop acting and stayed in strong character all the way through.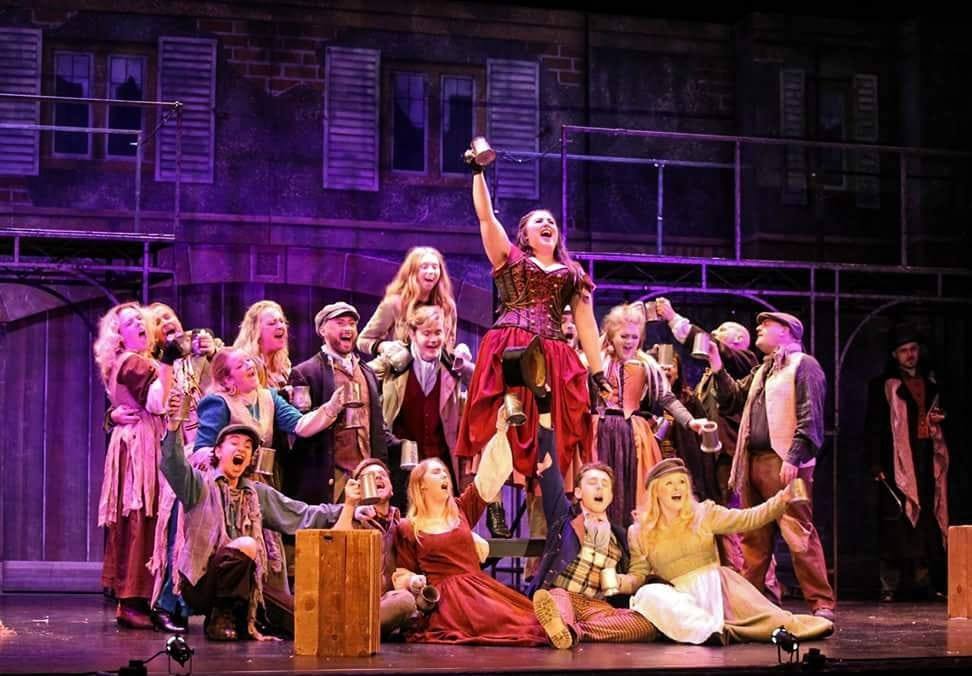 Everyone remembers the cheeky little chappy Artful Dodger? Dodger added his own little twist and made his character more of a comedy instead of cheeky but still did play the hard working little sidekick very well and eventually warmed into his character as the show went on. Bill Sykes (Jordan Atkinson) gave everything I wanted and did at times create tension within the whole theatre making us feel scared for Nancy and sometimes ourselves sat watching.
Overall, my favourite two performers of the whole show had to be Nancy and Bet (Antonia Busby) as they captured the true balance of fear and fight and really worked well together and with everyone else on stage, merging the soloist and ensemble as a whole team. Nancy really used her incredible voice which almost brought tears to eyes when singing 'As long as he needs me', leading up to the dramatic and well-conceived death. Fagin (Andy Vitolo) really captured the essence of his character in all ways and even got his laughs from the audience. However, he did remind me of Captain Jack Sparrow which became pretty hard to unsee. Nonetheless he brought the whole performance together and really interacted in as many ways as he could.
To conclude, the accents were strong, the acting was projected and the singing was reasonably good and I recommend seeing this if you get the chance. The ensemble behind the show are extremely talented and I can see going far in the future.
Reviewer: Katrina Brown
Reviewed: 12th September 2018
North West End Rating: ★★★★