Joseph and the Amazing Technicolor Dreamcoat is a musical collaboratively written by musical theatre legends Tim Rice and Andrew Lloyd Weber and is based on the story of Joseph's 'coat of many colours' from the book of Genesis. X Factor favourite Joe McElderry embraces the stage as Joseph and reminds us of the exact reason why he has had such an illustrious, professional singing career over the years.
Although small in stature, McElderry commands the stage and demands the audience's attention who cannot help but be captivated from the moment he begins to sing. It is rare to visibly see a performer leave their heart and soul on stage and give the performance absolutely everything, but McElderry's passion and determination is obvious. It is no surprise that McElderry has been dubbed one of the best Joseph's there has ever been as he leaves no reason for the Liverpool Empire audience to doubt him on Tuesday evening.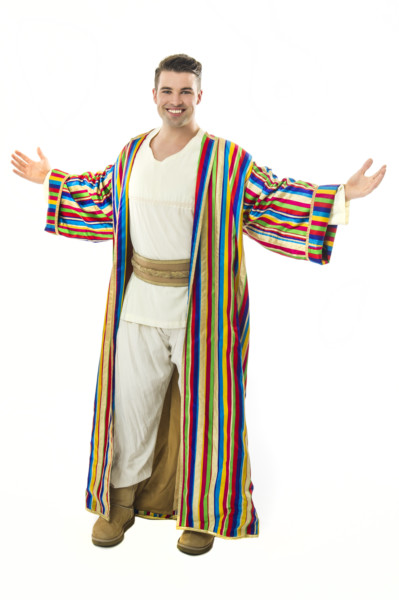 Trina Hill did a spectacular job as narrator in this production of Joseph. Due to the nature of the musical composition, Hill was at risk of her vocals coming across as shrill and screechy; however, this was never the case. Hill's vocals never faltered and she showed an impressive amount of range and vocal versatility that blew me away. Both McElderry and Hill are supported by a very strong cast whose chemistry is undeniable. Special mention must be given to the wonderful children's choir who conducted themselves so professionally whilst on stage. Their vocals were sickly sweet in the best way and their smiley faces were lovely to witness; a reminder of what makes the musical so unique from others.
The beautiful set designs and lighting cannot be faulted. Although there were a couple of unfortunate mishaps with the mics, the cast continued un-phased and in no way did it take away or distract from the quality of the performance.
Towards the end of the performance everybody was on their feet (and deservedly so.) McElderry was keen to get the crowd up and dancing and even acknowledged the gentleman in the front row who had come clad in his own coat of many colours with a nod of approval. Fans of the musical will not be disappointed with McElderry's performance and I urge anybody to see it if they have the opportunity.
Reviewer: Sarah Goldsmith
Reviewed: 3rd October 2017
North West End Rating: ★★★★