It was clear this evening from the sell-out show, the audience reaction and the initial reference to "The Guardian article" that Gerry Potter is well known in Liverpool. I was unfamiliar with his work and not sure what to expect. His one man show, 'Son of Liverpool' was advertised as a "a theatre-verse exploration of birth, life, death.
Where the raucous of gregarious bricks 'n' mortar, cranes and dock lands collide with back-alleys Queerology and dancing". With such a broad synopsis it was impossible to know what to expect. However, it quickly became clear that Potter is a talented performer and wordsmith that fully deserves the recognition he received.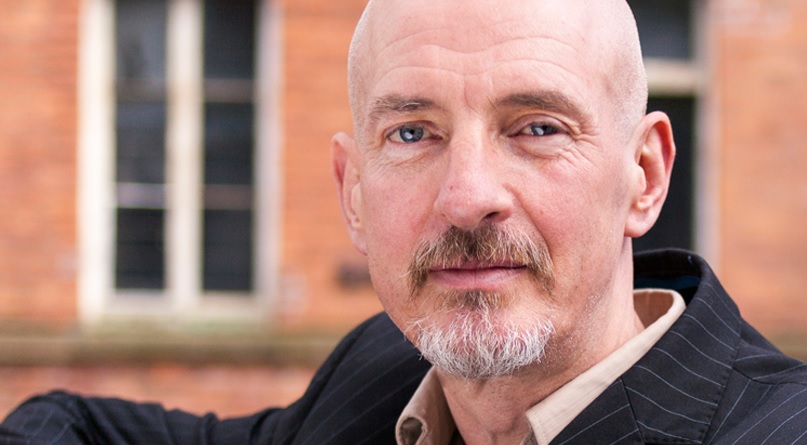 Performed as part of 'Homotopia 2017', Son of Liverpool is actually a series of recited poems delivered with passion, skill and comedy and covering a broad range of topics from: a childhood on Scotty (Scotland) Road; Doctor Who; Queer culture; the Catholic church; 'Tiffany Bling' (a tribute to women who can look after themselves), and most significantly several heart-warming and poignant poems about his own family.
Potter tried to recite a poem that paid homage to his experience at the Everyman Youth Theatre, but forgot the words. He took several attempts to recover the performance but repeatedly failed, and appeared outwardly embarrassed and upset by this. This is a real shame for what was otherwise an entertaining and insightful evening and Potter certainly shouldn't beat himself up about this. For me it didn't deflect from the fact that Potter is a strong and vibrant poet who delivered a highly captivating performance. A thoroughly enjoyable experience.
The Homotopia annual festival of local, national and international LGBT+ arts and culture continues until December: http://www.homotopia.net
Reviewer: Alan Stuart Malin
Reviewed: 2nd November 2017
North West End Rating: ★★★★