Crowd is this year's Young Everyman Playhouse production and it tells the story of various individuals living oppressed in a world full of surveillance and unnecessary laws. It has been devised by the young people in the show and is genuinely one of the most impressive pieces of theatre I have ever seen.
Nicole Behan, Matt Rutter and Chris Tomlinson direct this hard hitting and uncomfortably relevant production wonderfully. The piece is structured brilliantly and all are given a chance to shine, playing some wonderfully complex and challenging roles. Blue Bradfield's design is simple but very effective and Grace Goulding's movement and choreography is powerful.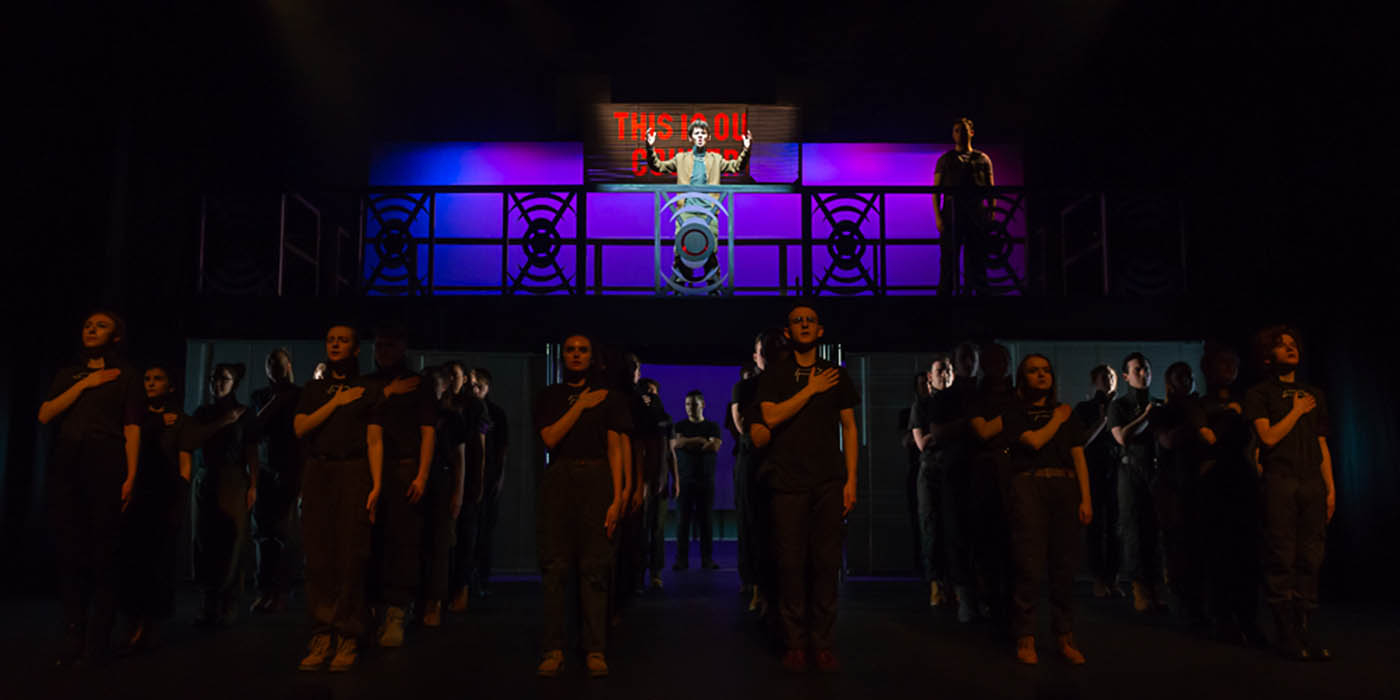 The show has a cast of 40+, with performers aged between 14 and 25. Despite the huge cast, the stage never feels crowded and there are plenty great scenes showing characters' raw relationships. Every single member of the cast does a tremendous job and when trying to decide which performers to give special mentions to I simply couldn't. I was truly impressed by the commitment of each and every one of the cast members to their roles and to the production as a whole.
The 'script' written by the performers was outstanding and the stories told were extremely gripping, thanks to the fantastic moving performances by the cast. The dialogue delivered by the three narrators in a spoken word style rhythm and rhyme scheme was powerful and did a fantastic job at conveying the strong emotions throughout the show.
This production is truly impressive in all aspects and I could not fault it. The play runs until Saturday 2nd March 2019 and I would urge anyone who can get to the Liverpool Playhouse to see this show.
Reviewer: Jacob Bush
Reviewed: 27th February 2019
North West End Rating: ★★★★★