The theme of storytelling runs through this remarkable play. Writer Nick Ahad sets the action in a run-down gym in a Northern town, the decrepit kingdom of wrestling has-been Jim 'Glorious' Glory (Jamie Smelt), who is looking to rejuvenate his gym and his career by training a successful wrestler.
Enter the candidates – Dan (Josh Hart), a British Chinese, who works in his parents' take-away and has been training for 6 months in anticipation of 'the call' that will lead to a £5,000 sign on fee with an American promoter and will be his ticket out of the 'sh**hole' of a town. Next, is Ben (Joshua Lister), ex-soldier and boxer, filled with rage against the 'rag-heads' for what he witnessed while on tour in Afghanistan.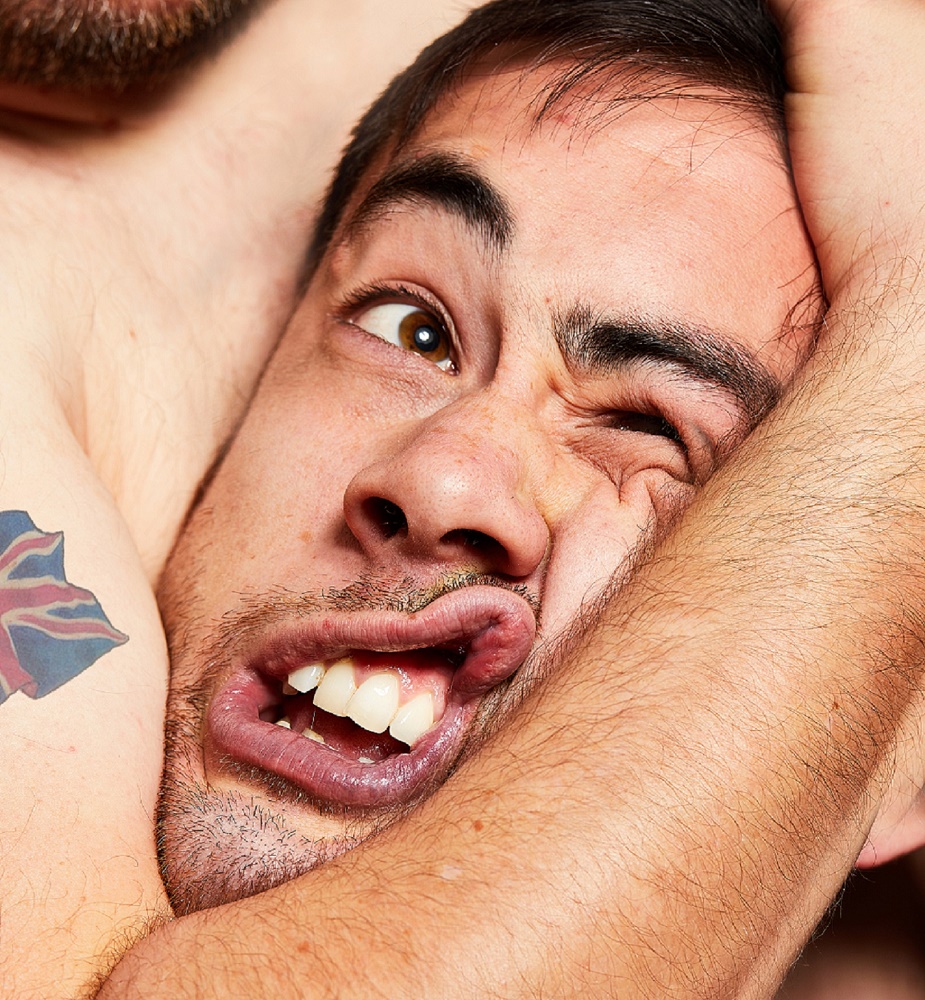 And third, Sami (Ali Azhar), small, polite, university-educated Syrian asylum-seeker and talented wrestler. However, the promoter will offer Jim only one spot, and he has to choose which of his fighters will get it.
Jim presents wrestling as a combination of entertainment and combat. Wrestlers have to tell a story, and there's no time for subtlety – it's 'not simplistic, but efficient' - and he tells his fighters to keep reality out of the ring. But he sprinkles his instructions with quotations from Shakespeare, the ultimate storyteller, thus highlighting the flaw in his strategy, which is that reality has the best stories, stories that are far more complex and nuanced, and ultimately far more gripping, than blue-eyed baby-face hero v foreign 'funny tinged' heel. Issues are raised regarding who is good and who is bad. The fighters' back stories reveal tales of anguish and alienation and of the violence that lurks around every corner for the 'other' in British society.
'Glory' extends Ahad's previous exploration of the minority experience in Britain. While Jim initially looks only to success in the wrestling ring, he -and we- are forced to acknowledge the damage that can be done by the casual racism to so many individuals and communities. While the violence in the ring is staged, the violence on the streets destroys lives.
Jim's reduction of each of his fighters to 'Yellow Peril', 'Dark Destroyer' and 'Asylum Seeker' contrast sharply with the subtlety in Ahad's storytelling. We see how each of the fighters develops and how the relationships between them, and between each of them and Jim, reveal depths of humour and humanity that believe the 'keep it simple' mantra. Excellent acting and remarkable choreography make this an extremely entertaining but deeply moving production.
Reviewer: Johanna Roberts
Reviewed: 14th March 2019
North West End Rating: ★★★★