Techne Theatre Company, under the direction of Thomas Martin, and in association with Peridot Productions (producer Michael Wolf), bring this breath-taking exploration of humanity to life in a production that will wring every human emotion out of you and some, and you will be grateful for it: to know that you're a human being with real feelings.
The background: In October 1998, a student at the University of Wyoming was kidnapped, severely beaten, and left tied to a fence in the middle of the prairie outside Laramie, Wyoming. His name was Matthew Shepard, and he was the victim of this assault because he was gay. As a consequence, he became a national symbol of intolerance throughout the USA.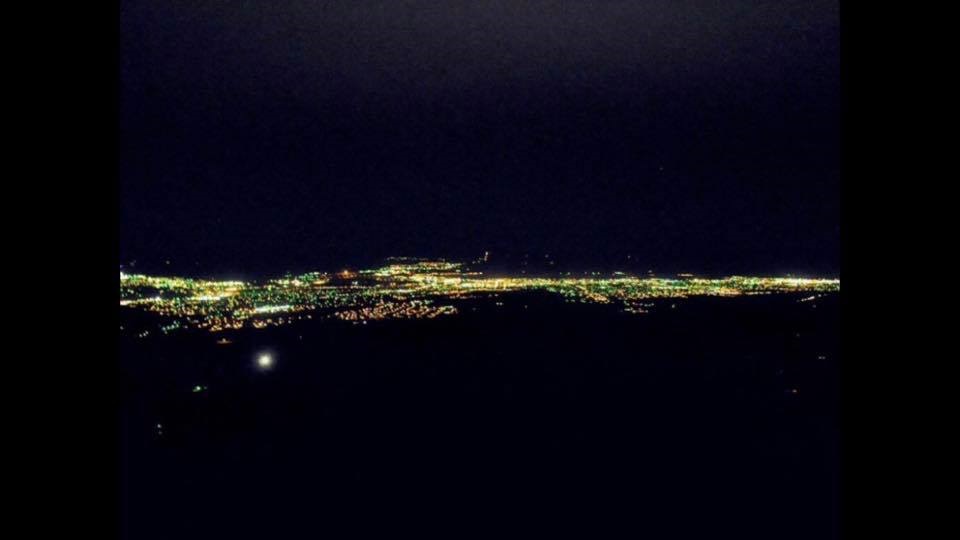 For the people of Laramie however the event was deeply personal and as a result of Moisés Kaufman and fellow members of the Tectonic Theater Project from New York conducting more than 200 interviews with the people of the town, some connected to the case, it is their voices that we hear in this complex portrait of a community. Built around dialogue from real people, which accords it the greater impact, we are taken on a rollercoaster ride that plumbs the depths to which humanity can sink and the heights of compassion of which we are all capable as it highlights multiple perceptions around the same event.
To take the words to the stage and pull this off takes an immense amount of energy and engagement from the cast of eight which they sustained throughout whilst interchanging seamlessly between townsfolk and interviewers with adept use of costume adjustment – glasses; coat; hat – that allowed us to identify character changes with ease and minimal props to create a scene whilst being employed to maximum to reinforce the severity of an event such as the courtroom. The fence will stay in my mind forever. A projector set each scene – if it was required – with its improvised screen offering greater authenticity than could have possibly been imagined. The musical accompaniment echoed beautifully the mood along the way and its occasional use afforded it the greater impact. Ultimately the thrust stage took the actors into the audience and the audience into the action. In moments I laughed, in others I held my breath. Every emotion came to the fore. Some people cried. This was raw and hard-hitting yet consummate in its delivery and a well-deserved reminder of how great theatre can be.
So, to that delightful cast, each of whom excelled and thus each deserve special mention (as listed in the programme): Mycroft Milverton; Christine Corser; Benjamin Keith; Faye Draper; Jess Bayley; Thomas Martin; Jen Morrow; Chris Hird. A standing ovation for each one of your performances and for the way you combined effortlessly throughout. My attendance was only as the result of standing-in for an ill colleague, something for which I will be ever grateful as it afforded me the opportunity to see something truly at the cutting edge of where good theatre should be. Or as they might say in Laramie: I ain't just bragging, that's a fact!
Techne is a Liverpool based theatre company, striving to create dynamic and thought provoking works to represent our times and the unshakeable human nature. Further information can be found at https://www.facebook.com/Techne-Theatre-Company
Peridot Productions is made up of a group of theatre and performing arts enthusiasts, including many current LIPA students. Further details https://www.facebook.com/PeridotProduction/
The Laramie Project sadly performs for only one more evening at The Hope Street Theatre on 24th April 2019, performance starts at 7.30pm. Tickets are available via http://hopestreettheatre.com/ One can only hope that it gets a return as it demands to be seen.
Reviewer: Mark Davoren
Reviewed: 23rd April 2019
North West End Rating: ★★★★★