Last night residents of Liverpool welcomed War Horse with open arms to the Empire Theatre. A book written by author Micheal Morpurgo set in World War One, it tells the story of Albert and his horse Joey. The army buy Joey to contribute to the war effort. However, Albert sets out to find him by signing up to the army himself and taking the kings shilling.
I was blown away by the simplicity of the set both on stage and the visuals that came with it. When Joey and indeed the other puppets came on to the stage you forget that they are indeed puppets. The way they gracefully moved and made the sounds of the animals it was as if they had real life, well trained animals upon the stage before us.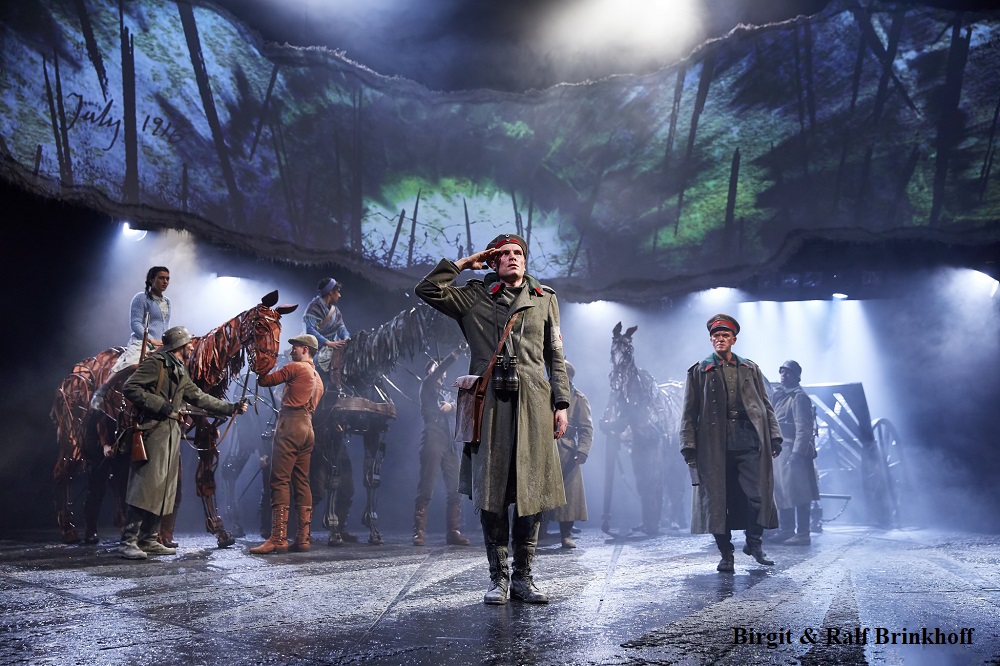 My only advisory for this show is that some scenes maybe too graphic for little audience members so be aware of this. However, that aside this was a piece of theatre that needs to be seen while it's in Liverpool. It's powerful, poignant and thought provoking. This play was storytelling at its absolute best and was under the direction of Tom Morris.
Once the show had ended the audience could not wait to give the cast and even the horses the biggest of standing ovations and thoroughly deserved it was to. If you don't feel you're witnessing something special before your eyes then I don't know what will. It runs at the Liverpool Empire until the 17th August. https://www.atgtickets.com/shows/war-horse/liverpool-empire/
After the show last night I literally rushed home to write this review. I cannot recommend this enough. No matter what I say can justify how good it was so I guess you'll have to see this one of a kind show yourself. The best thing I've ever seen. I wish I could give more than 5 stars!
Reviewer: Luke Montague
Reviewed: 31st July 2019
North West End Rating: ★★★★★