In Beethoven's 250th anniversary year, there will be many opportunities to hear and marvel at his music and to reflect on the innovations he wrought in the form of both the symphony and the concerto. However, this stunning performance of his 5th piano concerto with the orchestra led by Andrew Manze, the principal guest conductor, and Yeol Eum Son, the award-winning South Korean soloist, making her debut in Liverpool, was outstanding. In his fifth and final piano concerto, Beethoven chose to overturn the usual concerto structure, instead placing the solo instrument firmly to the fore right from the beginning.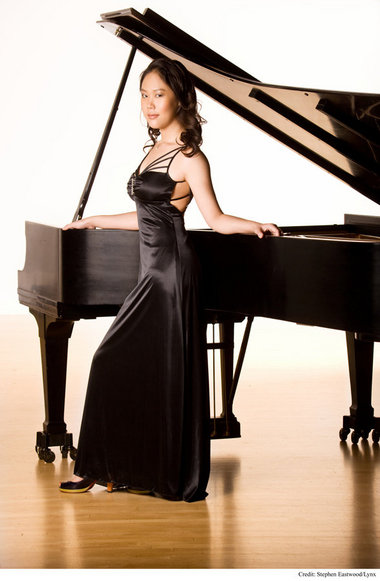 However, Manze's clear rapport with the orchestra meant there was excellent balance between the soloist and the orchestral accompaniment, as the themes were introduced and then developed. Yeol Eum Son throughout demonstrated the technical excellence partnered with lyrical sensitivity that have made her one of the most sought-after concert pianists in a virtuoso performance that was much appreciated by the audience.
The Bruckner is a different animal altogether, with its complexity and length requiring sustained concentration, a challenge to which the orchestra and the audience rose magnificently. The first performance was at a benefit concert to raise funds to erect a statute in honour of Wagner, who died before Bruckner completed the symphony, and throughout, there are echoes of Wagner's influence. Bruckner's world of fairy tale castles and hunts through the forest allowed Manze and the orchestra to give a performance full of tension and drama from the horn solo over the delicate strings in the opening to the tsunami of sound as the crescendo builds up to the majestic finale, with layer upon layer of glorious sound. In between, the soulful lyricism of the second movement shifts to the dance like exuberance of the Scherzo, with its hints of village dances and the bright fanfares from the brass section offer musical storytelling at its best.
Beethoven Piano Concerto No.5 'Emperor'
Bruckner Symphony No.4 'Romantic'
Andrew Manze - Conductor
Yeol Eum Son - Piano
Reviewer: Johanna Roberts
Reviewed: 9th February 2020
North West End UK Rating: ★★★★★