It's colourful, passionate and ravishingly entertaining from start to finish!
The Broadway & West End Production of 'On Your Feet' tells the ups and downs of acclaimed singer; Gloria Estefan's rise to fame, from struggling to persuade promoters to book an English speaking venues to selling over 100 million records worldwide, it's a story of determination, love and the battle for success. But it's the vocals, music and choreography that's really going to impress in this production, in short, the Rhythm really is going to get you.
The extremely talented; Philippa Stefani plays the role of Gloria Estefan and has a charismatic personality which you instantly root for. Stefani's vocals are gutsy and full of power just as Estefan's with a stage presence to match the Latina songstress.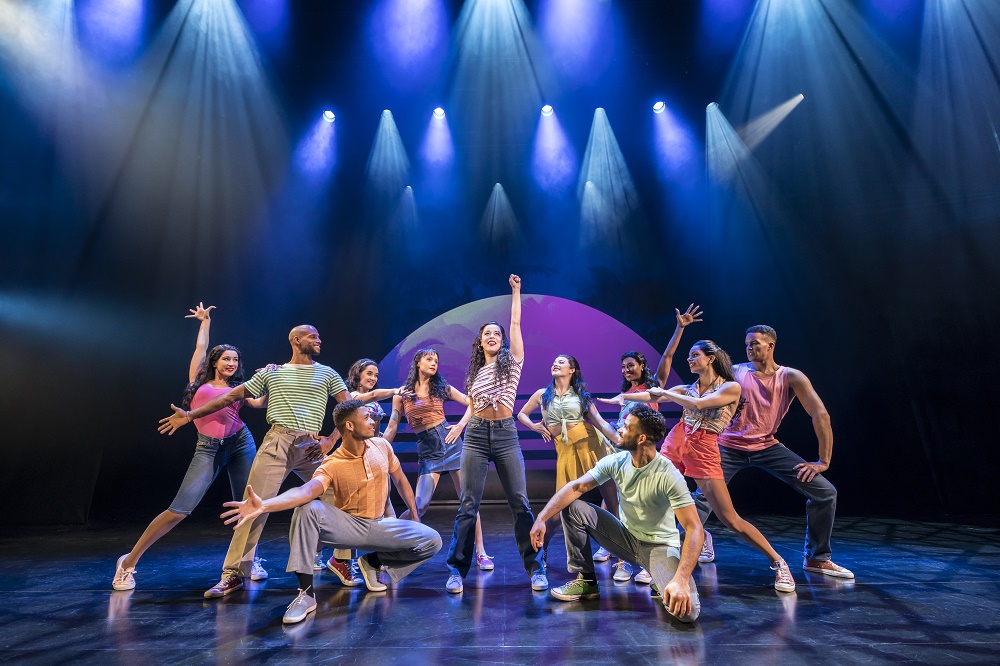 Philippa is joined by George Ioannides as Estefan's husband Emilio and the pair create insatiable on-stage chemistry, with the pair delivering faultless vocals with passion and spirit.
The supporting cast all add their own value to this production and the show works so well as all the cast members contribute 110% to bring this feel good extravaganza to the audience each night.
I loved the added touches of humour in this production too, it doesn't take itself too seriously and Gloria's Grandmother; Consuelo played by Hollie Cassar delivers a collection of wonderfully witty remarks and anecdotes throughout, confirming herself as an audience favourite.
Since its premiere in 2015 on Broadway; this show has been a smash hit with audiences, and I feel it's choreography and dance routines by Sergio Trujillo play a big part in its success. It's infectious. So much colour and vibrancy on stage, all the ensemble moving with perfect precision working to delight the entire auditorium in every step.
The costumes dazzle on stage with visual screens and sliding shutters moving with props to help transport you from Cuba to a New York office in seconds. Very slick throughout.
The vocals are pitch perfect throughout and the back catalogue of Estefan's hits performed will leave any theatre-goer a fan by the interval, a super fan by the final curtain, hits like 'Rhythm is Going To Get You' , 'On Your Feet' and 'Dr Beat' become mega-hits once again in this production, there are beautiful ballads to balance the bombastic anthems; 'When Someone comes into your Life' is heartfelt and will get even the toughest a little emotional.
Verdict: A Musical Eden which dazzles and entertains in equal measure!
Reviewer: Max Eden
Reviewed: 17th February 2020
North West End UK Rating: ★★★★