One of the theatre's associate companies, Fat Rascal Theatre bring their critically-acclaimed production to the Kings Head Theatre. Vulvarine: A New Musical is a skilfully crafted superhero parody providing 60 minutes of pure quality comedy that I didn't want to end.
Fat Rascal Theatre, created by a group of East 15 graduates in 2016, challenge the constraints of being a female within the industry whilst creating engaging musicals that discuss topical issues. Written by the company's artistic director, Robyn Grant, Vulvarine is musical piece of genius that has the audience in stitches throughout. Laden with popular culture references and well-timed puns, Grant has created a fresh piece of feminist theatre that has the capability to give London theatre a much-needed masterclass.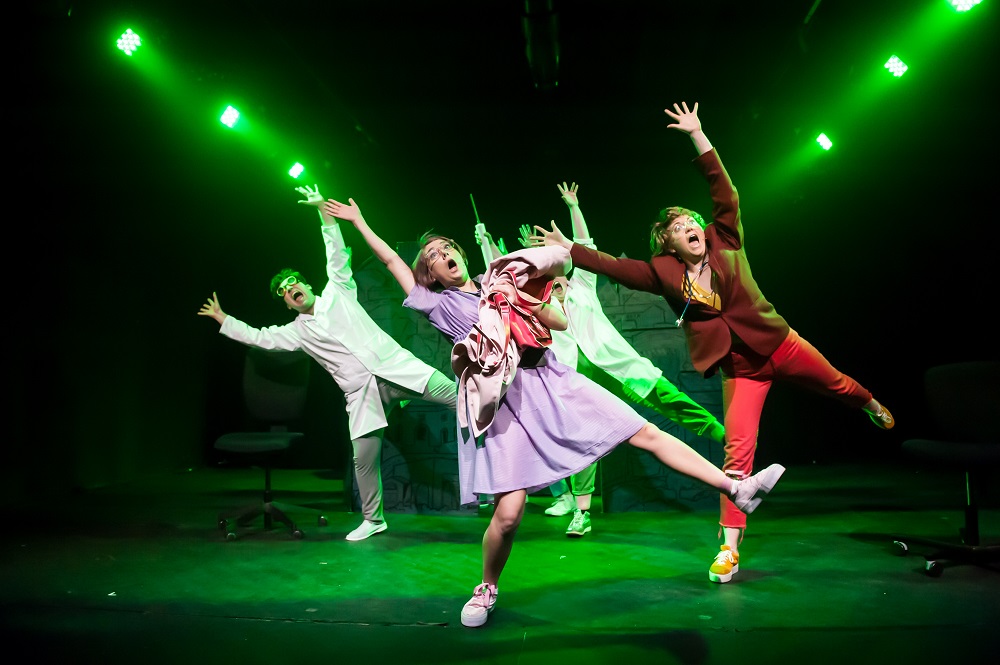 Bryony Buckle (Allie Munro), an office worker in High Wycombe, has her life suddenly changed after a failed hormone shot and well-timed lightning bolt. Gaining the powers of "a weird mix of lots of fictional superheroes", she becomes Vuvarine. Helped by her best friend Poppy (Katie Wells), and her Northern cat, Elton (Grant) - because it seems if there's one thing London theatregoers love it's a joke about the north - she sets out to find out where all the tampon tax has gone. As the saviour of womankind, Vulvarine must defeat The Mansplainer (Grant), taking us on a fantastic parodical journey of girl power, romance and brilliantly catchy tunes.
As our heroine, Munro may not be the strongest singer, but her performance certainly makes up for it and more. Undeniably she performs with absolute conviction and dedication to the role and her and Wells make a wonderful duo onstage- full of fun and give a superb presentation of friendship. Playing a multitude of roles, Grant is an outstanding performer. She is an infallible master of comedy, nailing every line and pun, demonstrating her ingenious craft of comedic musical theatre. Vulvarine undoubtedly owes much of its success to having a tight and truly exceptional cast of five outstanding performers.
Watching this musical is witnessing a perfectly crafted piece of work. This company are experts of laugh out loud theatre, creating a production that is hilarious from start to finish. Vulvarine is running at the Kings Head until 6th July and I cannot stress enough that you MUST see this fun, side-splittingly comical and ingenious piece of musical theatre. Fat Rascal Theatre are serious contenders to be watched, their genius concoction of musical has led to something truly super.
"She's got all the power she needs; Girl Power"
Reviewer: Jessica Battison
Reviewed: 13th June 2019
North West End Rating: ★★★★★