The flamboyant 'Priscilla' Queen of the Desert bus is back on the road, and this time it is being driven by Executive Producer Mark Goucher who has teamed up with first time Producer (and original west end production cast member) Jason Donovan.
This is a glitzy reworking of the original stage production which plays homage to the 90s cult film. When the show first hit London stages 10 years ago things for the LGBT+ community were very different, the community was still fighting for its place in society. Whilst things appear to have got easier for most, 'Priscilla' is here to remind us that the fight continues, that tolerance and understanding are still important issues and that the messages the production offer need to be shouted as loudly as possible.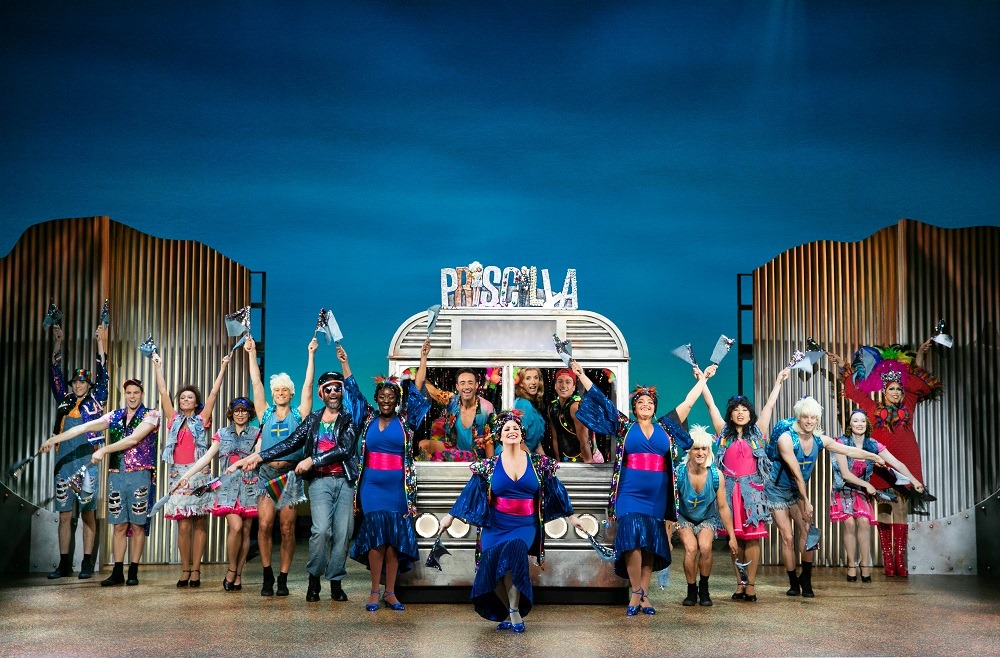 Directed by Ian Talbot and choreographed by Tom Jackson Greaves, this new production of 'Priscilla' is right on every level. It ticks every box over and over and is just fabulous in everything it offers. It has everything you should want from a modern musical: laughter and tears, dance and song, all covered in miles of glitter, lipstick ad sequins. But most important, Priscilla maintains a strong narrative of what it means to be tolerant and of the challenges faced by the LGBT+ community.
This production of 'Priscilla' offers up one of the most accomplished and cohesive casts out there right now. Of course there are some standout ensemble performers: Justin-Lee Jones catches the eye regularly, as does Martin Harding and Natalie Chua, but every single ensemble member was required and seemed to serve a purpose, each with individual style and poise, but all working together for the greater production value.
Greaves choreography is some of the best and most unique on the modern stage, a mix of styles is seen throughout including ballet, contemporary, modern and hip-hop. A true talent to build all of this into a musical production but appears to have been delivered effortlessly.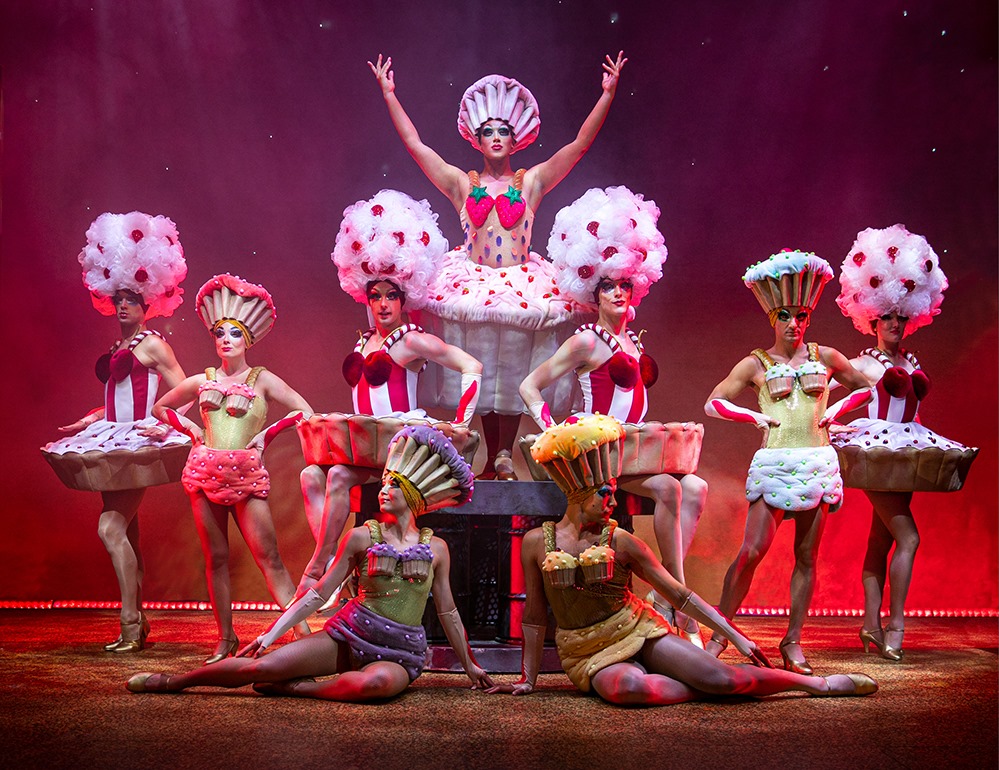 A trio of vocal "Divas" (Rosie Glossop, Claudia Kariuki and Aiesha Pease) head up much of the iconic soundtrack to this production and do so with absolute world class skills. Ploughing through many '80s' anthems, their range individually and together is at times jaw-dropping.
This strong ensemble with iconic music and book by Stephan Elliott and Allan Scott, a stunning array of costumes designed by Charles Cusick-Smith and Phil R Daniels, sets up the three lead performers on an easy path to deliver show-stopping performances.
For those not familiar with the overarching plot line, Joe McFadden plays Tick/Mitzi, who manages to persuade his drag queen colleagues Bernadette (Miles Western) and Adam/Felicia (Nick Hayes) to board a battered old school bus and head for Alice Springs for a change of scenery and for Tick to meet his six-year-old son. The outrageous road trip forces the trio of queens to encounter some unsavoury characters along the way and addresses messages of hate and intolerance as well as hope and family values.
McFadden is perfect in his role, the right blend of camp versus masculine and a completely believable characterisation of the slightly introverted and vulnerable Tick. He's very warm in his delivery and instantly likeable as a cheeky personality also shines through.
Nick Hayes is absolutely stunning Adam/Felicia. He is a strong and energetic performer and steals every scene he is in, not just because of his sculpted body and legs that seem to go on for miles, but because he is a talented triple threat performer who has honed his craft.
In contrast to McFadden and Hayes, Western's portrayal of Bernadette is stoic and calm. He delivers on the "experience" of Bernadette and shows a strength that exists in both the character and the performer that towers above the other casts members.
This is a smaller production than the original West End version, but has by no means lost any of the glamour and feel good factor. The expert casting, the world class choreography and superb production values ensure that 'Priscilla' is a joy to watch. It's an energetic feast for the eyes and guaranteed to get audiences up and down the country clapping, dancing and cheering. It is a mistake to miss out on this one. Priscilla Queen of the Desert continues its UK tour through to May 2020. Tickets and information can be found at www.priscillauktour.com
Reviewer: Alan Stuart Malin
Reviewed: 7th October 2019
North West End UK Rating: ★★★★★