Gutted is a black comedy exploring the lives of three strong women in Ireland, who work in a fish factory by day, and long for something more by night, to break free of the shackles of work, men, domineering mothers, religion.
Writer Sharon Byrne has expertly produced a series of monologues and song, interlaced with dance and movement. Gutted is thought-provoking and gives an insight in to life in Ireland in the 1980's for women. Some of the issues of the piece include sexual violence, domestic violence and homosexuality, all of which are sadly still relevant today in Ireland. Early on I found the structure a little difficult to follow, but all became clear as the piece went on.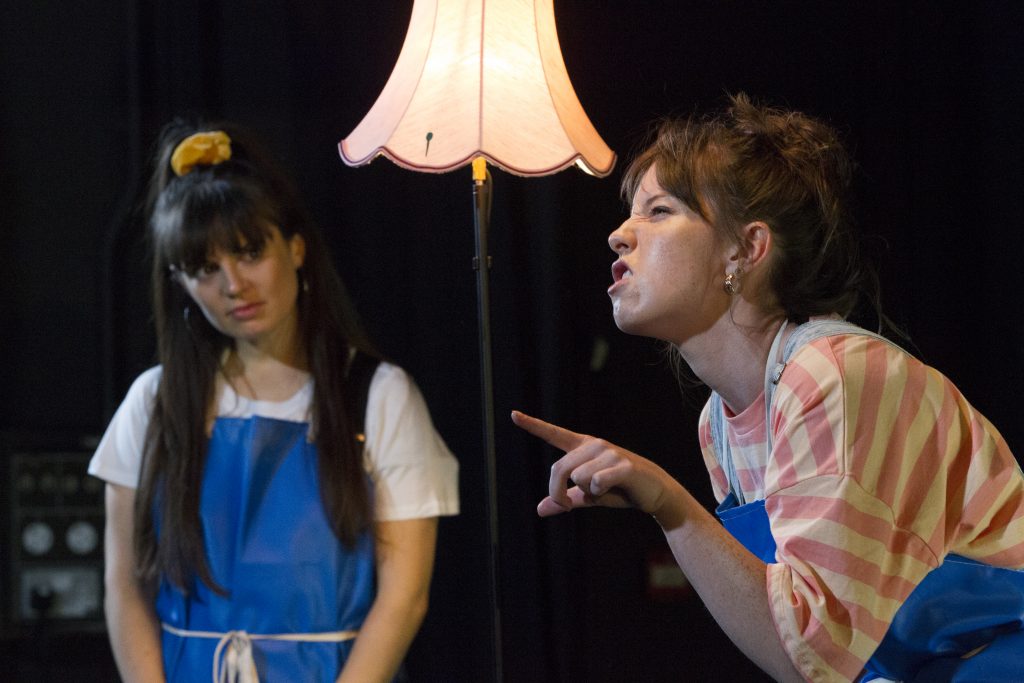 The performance was aided by the use of a couple of dozen light bulbs placed in various positions and guises around the stage. This was very intelligently choreographed, delivered, and the timing and use of the lights was at times aesthetically beautiful, sometimes jarring, but always added to the narrative. Congratulations to Director Chris White and Lighting/Music Marty Langthorne on a fascinating vision and collaboration.
The cast of Gutted consists of Eleanor Byrne, Niamh Finlay and Sarah Hosford. The trio delivered energy, poignancy and a real Irish delivery. The moments with singing and movement I thought were particularly well delivered.
Congratulations to all involved with Gutted!
Reviewer: Andrew Lee
Reviewed: 29th October 2019
North West End UK Rating: ★★★★