Lullabies for the Lost opens with Larry, tormented with social anxiety, torn between whether or not to meet up with some friends. My attention was instantly grabbed, the audience plunged straight into Larry's mind and quickly understanding and empathising with him.
Before long, Larry finds himself in quite a different social situation with a roomful of strangers. Why are they all there… and why can't they leave?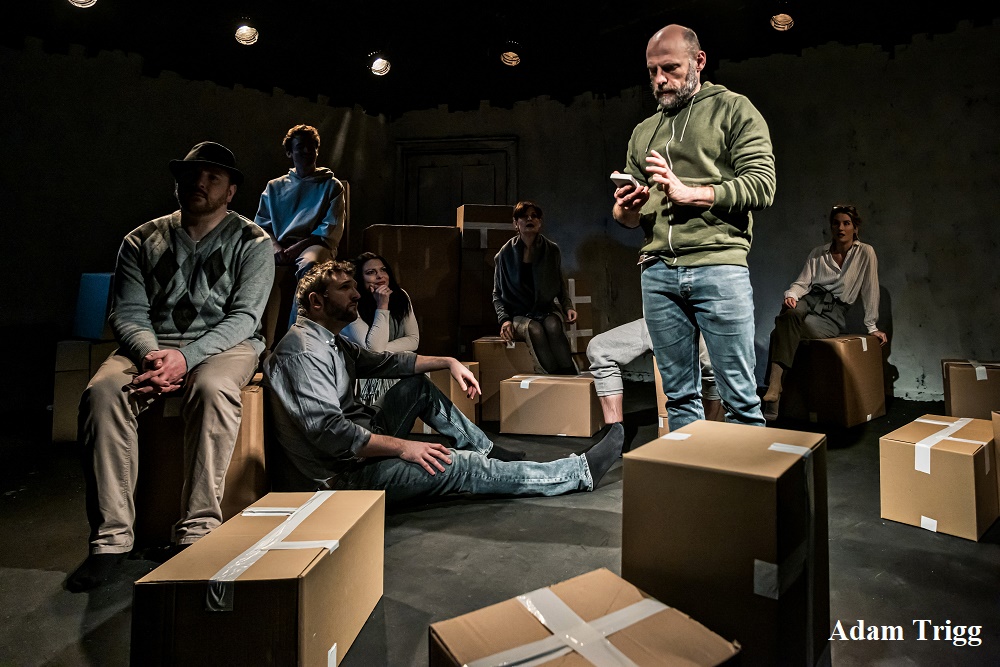 A stark examination of mental illness in its myriad forms, Lullabies for the Lost unfolds as a series of beautiful, raw and absorbing monologues, looped together by some very mysterious circumstances. As each story is woven, symptoms and their causes are revealed as each character struggles with their own internal storm. The show tackles many issues that are finding their way into modern consciousness, such as toxic masculinity and the false realities of social media. It also delivers a powerful message about the importance of maintaining a dialogue with those around you, and trying to look at the world in a different way, as things are not always as they appear.
The acting in this production was absolutely superb. It's not often you see an ensemble piece with eight really outstanding actors, but that is exactly what you're getting here. A plain white room at the intimate Old Red Lion Theatre felt like a completely different space, filled as it was with vivid stories of different lives. The director (Zoé Ford Burnett) makes great use of simple but dynamic staging, with the actors creating levels so that the small stage never feels crowded and each character in turn has their opportunity to take centre stage.
Harrowing at times but also uplifting, Lullabies for the Lost provides not only an enjoyable and unique evening of theatre, but a fresh perspective on mental illness and some life lessons that I hope to put into practice; it was just what I needed this bleak January.
Straight off the back of Lullabies for the Lost was The Delights of Dogs and the Problems with People. This is a two-hander featuring Duncan Wilkins as James and Rosalind Blessed as Robin – both also appear in Lullabies for the Lost and Rosalind Blessed is the very talented author of both plays.
We open with James – charming, engaging, funny and thoughtful, preparing a meal for his wife Robin. Straight away though, there are warning signs – the odd strange comment, a flash of something not quite right. Still, he's a nice guy, right, and he hasn't done anything bad…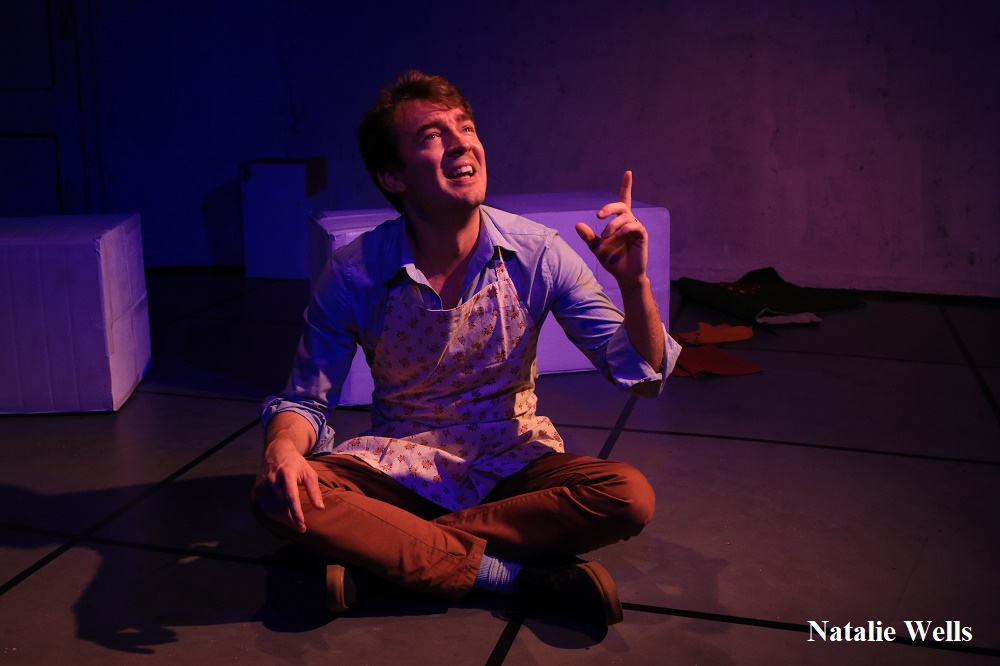 Over the next 70 minutes we follow Robin and James back and forth, from the early, loved up days of their relationship to present day. The story becomes increasingly intriguing and sinister, with the tension building to unbearable levels in the final scene. A study of abuse in all its forms, of relationships, and people, of the ways we can deceive those around us (and ourselves) and of course, the love of dogs.
These are two very challenging roles and again both actors are superb. Having already seen him in Lullabies for the Lost, the role of James really showed Duncan Wilkins's talent and versatility, and Rosalind Blessed is a powerful force both on and off stage. Both deliver superb comic timing as well as some of the most emotional performances I've seen in a very long time.
While the two plays are completely separate stories, they are of course drawn together by the writing. Often funny but never tasteless, honest and vivid, Rosalind Blessed's writing is so beautifully lyrical; the speech is so cleverly crafted that it is just a joy to listen to. This makes it easy to slip straight into the characters' heads and understand them, which is such a key element to these plays working.
Seeing both plays back to back was quite a lot to take in, and I think I would have liked to see them both separately to have more time to reflect on them. That's by no means a criticism, though – wishing you had more time to mull over the nuances of a story and the power of the performances is definitely a compliment! The plays are now running at the Old Red Lion as separate pieces, and I am pleased to recommend both as powerful, thought-provoking and engaging pieces of theatre. https://www.oldredliontheatre.co.uk/shows.html
Reviewer: Zoë Meeres
Reviewed: 9th January 2020
North West End UK Rating: ★★★★★