'Closed Lands' is written by French playwright Simon Grangeat and performed by LegalAliens, a female-led ensemble of artists who are migrants to the UK. The piece set out to combine poetry, satire, reportage, multimedia and traveller's diary to explore the free world's obsession with walls beginning with the fall of the Berlin wall in 1989 and ending with the bureaucracy facing asylum seekers today. It was an ambitious piece with an eclectic mix of elements and an important subject matter but unfortunately it was as convoluted as the system it tries to describe.
The performance went from set piece to set piece each of which addressed the audience directly. This meant the ensemble interacted very little verbally with each other instead often giving instructions, as if we were to undertake the journey described. The constant descriptive and direct address unfortunately became a bit monotonous.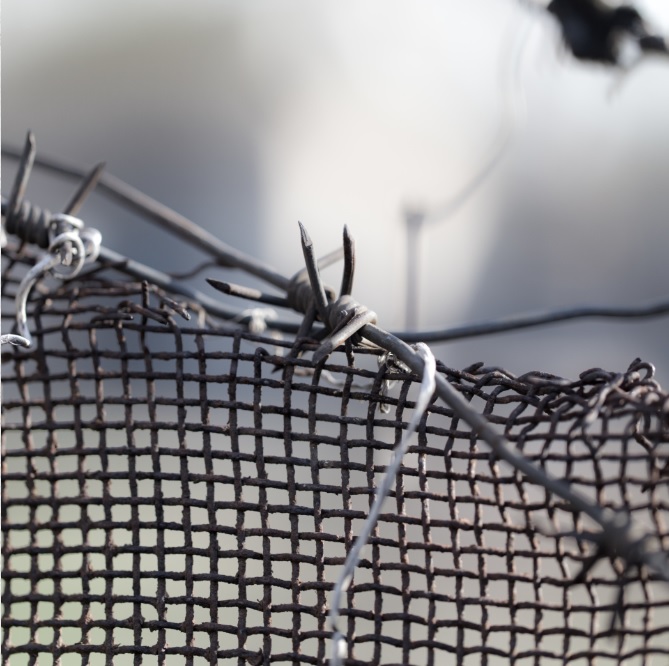 The performance was also let down by moments intended to be synchronised and it would have benefitted from sharper scene transitions.
Some of the individual devices used, such as the step up machine and video game aesthetics, were effective. There was also a moment in which the actors faced a caution migrants crossing sign which was particularly poignant. Of the conceits established the politicians portrayed received a notable response due the use of musical and physical comedy.
The show incorporated the use of multimedia into the set and soundscape through projection designed by director Becka McFadden and which the five performers interacted with. Through this they were able to incorporate audio from the very current conversations happening in the news about a potential points based system for immigration. This contact with the real world was set against a very stylised approach leading to a disconnect between the words and their attempt to interrogate through the images presented. The ending, though drawn out, was interesting and sensory. However overall, the piece was inconsistent.
Reviewer: Catriona Cayley
Reviewed: 3rd March 2020
North West End UK Rating: ★★