English National Opera have a long and distinguished history of producing world class Opera in English translations, and Madam Butterfly was no exception to this.
Puccini's Madam Butterfly is a timeless classic, adored by audiences all over the world for over a century, and Director Anthony Minghella has breathed new life in to this classic. Butterfly is a Japanese geisha sold and married to an American naval Lieutenant, who later leaves her to marry an American woman, whilst Butterfly bares his child. This story of unrequited love, naivety and a clash of culture is timeless, and will be retold for the rest of time.
Set design by Michael Levine is an exquisite monochrome coupling of black ramp and raked ceiling, dressed with white Japanese screen doors. It was effective, and meant that the colour palette of the costumes, designed by Han Feng, and lighting designed by Peter Mumford were outstanding aesthetic additions. The set was a juxtaposition of colours to the costume and lighting, each making the other stand out - exquisite design from all three disciplines.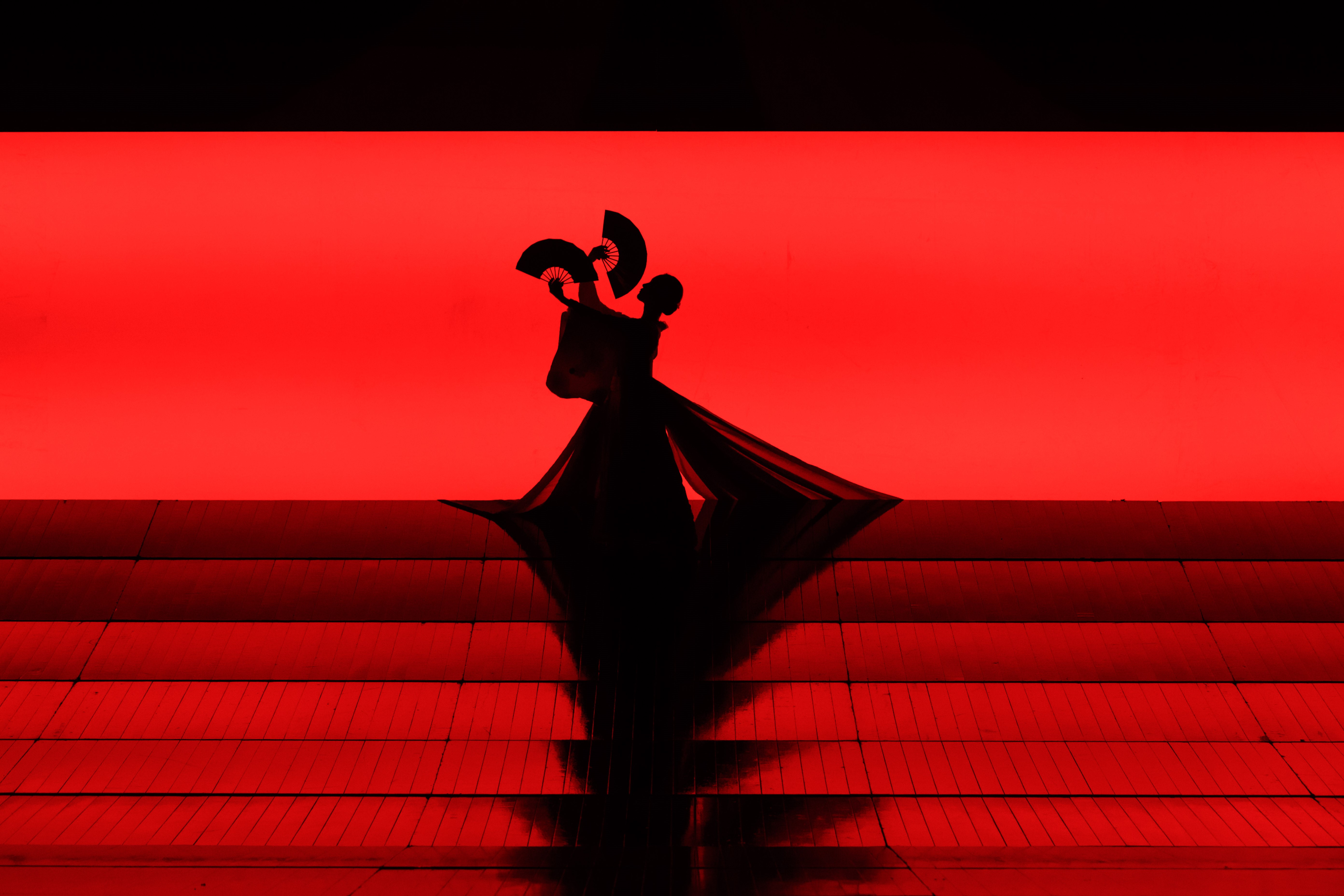 Puccini's score was magnificently conducted by Martyn Brabbins, and the orchestra sounded fantastic. I did feel that the Opera Chorus could have been a lightly tighter in act 1.
The vocal quality and clarity of the principals was outstanding. Dimitri Pittas presented a fine rendition of Lieutenant F. B. Pinkerton, with a voice that rang to the very back of the 2000+ seat auditorium. Natalya Romaniw is an outstanding Madam Butterfly. Her performance is emotional, vocally sublime and worthy of any stage in the world – it is little wonder that Romaniw is considered one of Europe's most promising young singers.
The puppetry for this production is a fine addition to the opera - it was stylistically on-point, expanding oriental the world of the piece. When puppets successfully become their own characters, with thought, emotions and actions that affect the narrative, it makes for successful and enjoyable puppetry - this is precisely the case with the puppet of Sorrow, the child of Butterfly/Pinkerton, expertly provided by Fiona Clift, Rayo Patel and Eugenijus Slavinskas.
Thank you to English National Opera for a magnificent evening of entertainment at London's Coliseum. Madam Butterfly is programmed until 17th April and should not be missed. https://www.eno.org/whats-on/madam-butterfly/
Reviewer: Andrew Lee
Reviewed: 11th March 2020
North West End UK Rating: ★★★★★