As a large part of a 4-day festival celebrating and educating people about birth and the way it is treated and considered in different cultures around the world, seven short plays were commissioned and were performed at various times throughout the festival with all seven performed back-to-back in the main theatre throughout Saturday.
The seven plays, highlighting issues from seven different countries, were the culmination of talks between The Royal Exchange and The Ogilgy Charity Trust, and were written in order to raise awareness and provoke debate about global health inequalities, with specific reference to childbirth. The plays will be available for the next three years to schools, universities, charities, and other centres worldwide who are able to use them as a teaching and learning resource.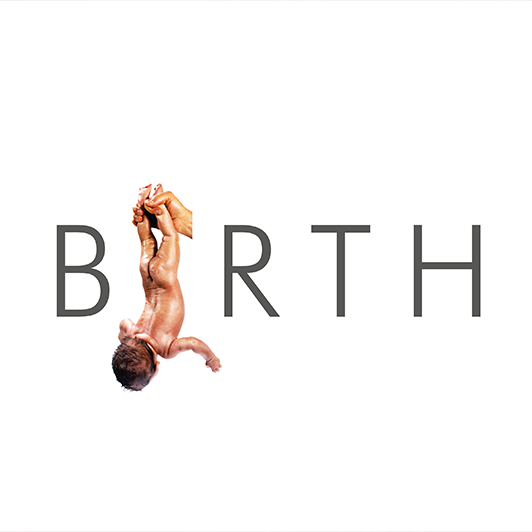 The plays were candid and frank; and spoke about such 'taboo' subjects as China's increase from a one-child-per-couple policy to a two-child policy; the systematic bombing of Syrian hospitals; life for women and children in the refugee camps, and the way our Western suspicions fall upon everyone; Caesarean births; microcephaly; female sterilisation; abortion; fistula; and female circumcision. Surprisingly though the overpowering message which rang through most of the plays was that modern medicine and modern medical practice is seen as 'interference'. Doctors see pregnant women as 'patients' and treat them as a number, a statistic. Doctors and hospitals recommend many drugs and procedures which are oftentimes unnecessary because they either need to justify their job or need to keep the capitalist overlords happy. There was a distinct feeling in most of these plays that trusting midwives and nature is preferable. There was even a line from one play along the lines of, 'a woman's body is designed to have babies' - is there therefore any need or desire for hospitals and doctors to interfere unless there are complications or difficulties?
Also, the one thing which surprised me more than anything was that these plays / performances were not costumed, utilised the same basic set, and were all script-in-hand rehearsed readings. Surely The Royal Exchange could have asked their actors to learn the scripts beforehand?
However, that notwithstanding, the performances were heartfelt and the issues they raised will undoubtedly be being discussed and hopefully acted upon for several years to come.
The plays were 'A Son Soon' from China, by Xu Nuo; 'Q&Q' from Syria, by Liwaa Yazji; 'So Far As A Century's Reach' from The USA, by Kirsten Greenidge; 'The Birth Machine' from Brazil, by Marcia Zanelatto; 'Ouroboros' from India, by Swati Simha; 'Choices' from The UK, by Stacey Gregg; and 'Orchid' from Kenya, by Mumbi Kaigwa. All of them very powerful and raising issues relevant to their own respective countries. The stand-out performance / play though for me was definitely the one from Brazil. This was a monodrama performed with zeal and truth by Shabna Gulati.
Alongside these plays and as part of the festival The Royal Exchange had various lectures and discussions hosted by eminent medical practitioners, and some other smaller theatrical events taking place in various locations around the building. One of these came from a very newly formed company, Abooo Theatre, by Clare Cameron, whose aim it is to allow theatre and actors with young children to continue and co-exist. To this end, they presented several short monologues in the foyer using actors with their own babies and toddlers in toe.
Reviewer: Mark Dee
Reviewed: 22nd October 2016
North West End Rating: ★★★