For one night only, Frank Wildhorn, the Broadway composer of scores such as Jekyll And Hyde and Bonnie And Clyde, came to Manchester's Palace Theatre bringing with him 8 hand-picked soloists, a renowned Broadway conductor, and joined forces with the Manchester-based orchestra, Manchester Camerata to bring the audience an evening of Wildhorn hits, brought to life by the singers, the orchestra, and of course Wildhorn himself playing the piano, introducing the pieces, and throwing in some lovely little anecdotes along the way.
Despite the grandeur of the Palace Theatre, and the obvious separation between audience and stage that such a theatre affords, this felt much more intimate - almost s if it were a Salon Performance, and that was due, in the main, to the very down-to-Earth way in which the evening was presented.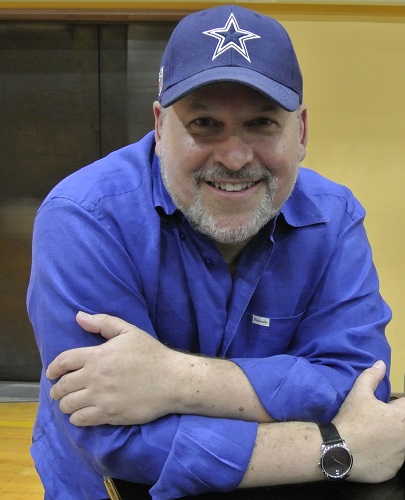 I have seen Manchester Camerata play a few times, but always classical music or contemporary classics, and so to hear them play tunes which have their roots in much more popular styles of music was a very pleasant surprise, and they lived up to the challenge superbly, under the firm and talented direction of Jason Howland, who, we heard last night, holds the accolade of being the youngest ever conductor on Broadway.
Frank Wildhorn himself came across as extremely personable, affable, and very relaxed. He was obviously in his element, on one of the largest stages in Europe, playing the piano and chatting to the audience as if we were all personal friends of his, and hearing our appreciation for both his music and the singers he had chosen to sing them for us.
The running order of the concert was a little odd, as we kept switching from Musical to Musical without any thread running though. I would have preferred either the whole concert to have been chronological or to have had some kind of through-line with which we could place each song sung. There was nothing like this however and we were just given a haphazard hotchpotch array of songs and kept returning to the same Musicals over again.
This concert came the evening before the Press Launch of Wildhorn's latest Musical 'Wonderland' (insert 'Alice In' before the title and you'll understand) which starts a major UK tour in January next year, and so 4 of this evening's singers were from this cast, and we heard a few of the songs tonight; and I imagine we were probably the first people in the UK to have heard a public performance of them.
We therefore were treated to Wendi Peters singing her character song from Wonderland, as she plays the Queen Of Hearts and sings, 'Off With Their Heads'. It's exactly the kind of song Peters revels in, needing character and acting to bring the song to life. Musical legend Dave Willetts is also amongst the cast, and plays The White Rabbit. He sang one of his songs from the show, 'I Am My Own Invention'. The third Wonderland cast member on stage tonight was Stephen Webb, whom although I had hitherto never come across him, was veritably impressed by both his stage presence and vocal ability. Although he didn't get a number from the Wonderland score, he did sing two other solos really quite beautifully, 'She Was There' from The Scarlet Pimpernel and 'Sarah' from The Civil War. The last of the Wonderland cast came in the form of a female Mad Hatter, Natalie McQueen, another singer who seemed much more at home with character songs than straight ballads, and so the role of Mad Hatter will be something she will be able to get her teeth into. The short section in the middle of the first half closer was proof enough of this.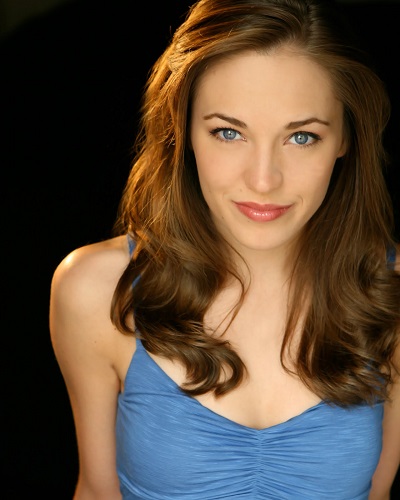 Four no less expert soloists were also there tonight too; Laura Osnes, Jackie Burns, Thomas Borchert and Cassidy Janson. With over 20 songs sung between the eight of them, mostly solos and duets but a couple where more were involved too, I cannot comment on all. Instead here were my absolute favourites...
The first to really make me 'sit up and beg' was a lovely power ballad sung by Laura Osnes from Scarlet Pimpernel, When I Look At You. Next came a young lady, who, just like Webb, I had never come across before, but will certainly be looking out for more of her, Jackie Burns. Her personality shone through from the moment she stepped on stage and her ability at not only singing beautifully but holding an audience was something else! She sang the final song of the evening which just sent chills down my spine and goosebumps all over my arms; 'Finding Wonderland' from the Musical Wonderland. This is undoubtedly going to be the song of the show, and will end up as an audition standard very soon. Thank God someone has composed a piece of music that will stop everyone singing Let It Go!
Laura Osnes' rendition of 'How 'Bout A Dance' from Bonnie And Clyde impressed, as did Dave Willetts' 'The Longer I Live' from Dracula. I also really enjoyed 'Living In The Shadows' from Victor / Victoria, sung by Laura Osnes with piano and vocal accompaniment by Mr. Wildhorn.
The evening was highly enjoyable, but sadly it was marred by things technical. Very sad to report, but report it I nevertheless must, the lighting was all over the place and very distracting. The spot lights were never quite right, and never on time, and the rest of the LX design seemed very arbitrary, changing on a snap change mind song for no reason. The sound levels were off. There was definitely far too much reverb on the microphones and we were getting playback at the end of each cadence; this was especially noticeable with Dave Willetts' and Thomas Borchert's mics, and when groups of them were singing the levels had not been adjusted accordingly either.
Fortunately, majority of the audience didn't really seem to mind this since, as the final note was sung they all stood spontaneously to applaud the talented people who had kept them entertained and enthralled for the past couple of hours. Thank you Mr. Wildhorn for coming to town and playing your music for us!
Reviewer: Mark Dee
Reviewed: 22nd November 2016
North West End Rating: ★★★