Tonight, Sheridan Smith gave what can only be described as a masterclass in Musical Theatre with a stunning performance that quite rightly brought her Manchester audience to its feet in rapturous applause and adoration on the first leg of a UK wide tour of Funny Girl, The Musical.
Based on Brice's real-life career as a headlining comedy performer in the Ziegfeld Follies variety shows, 'Funny Girl' has never been the strongest when it comes to storyline. However, what it lacks in plot it clearly makes up for in Julie Styne's music and Bob Merrill's unforgettable lyrics with iconic numbers such as 'People' and 'Don't Rain on My Parade'.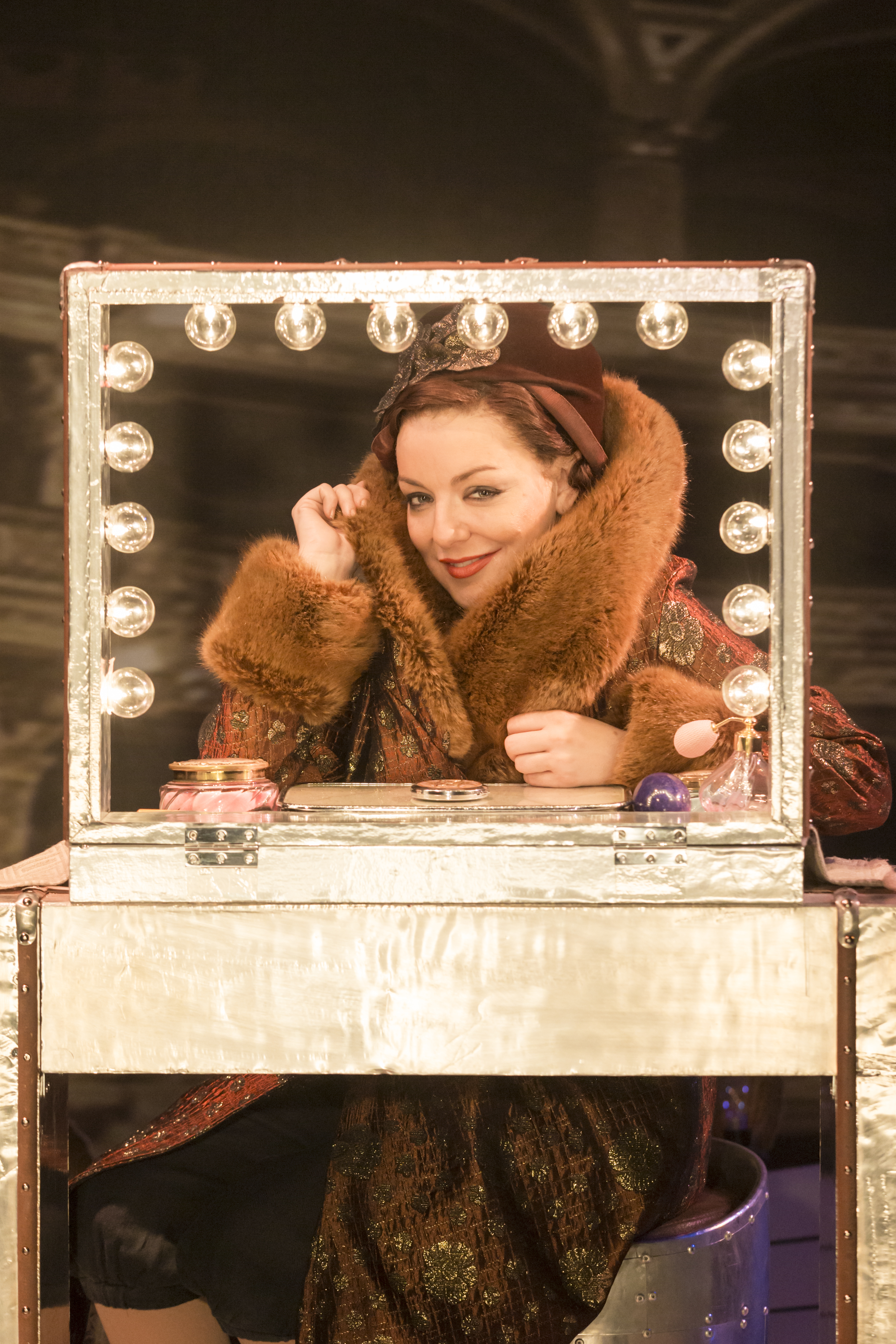 Although supported by a strong ensemble and several principal characters, it was simply impossible to take your eyes off Smith whenever she is on stage. Without doubt she simply is "Funny Girl". She owned the role of Fanny Brice; she took expert command of the stage, and from the moment she started singing I'm The Greatest Star early in Act One had cast a spell over the Palace Theatre audience. Early on in the show Fanny boasts that she has "36 expressions", better than all her theatrical rivals combined. Smith clearly has many more than this and expertly uses her eyes and mouth throughout the show to bring a cinematic realness to the role.
An exceptional performance was also seen tonight by Joshua Lay in the role of Eddie Ryan, Fanny's closest friend and showbiz mentor. Lay gave us a triple threat performance with some impressive tapping in his duet: 'Who Taught Her Everything She Knows?' Lay's comic timing worked well alongside Smith's and together they commanded many laugh out loud moments.
Strong performances were also given by Zoe Ann Bown (Mrs Meeker), Rachel Izen (Mrs Brice) and Myra Sands (Mrs Strakosh) with some beautiful, warm interactions with Smith throughout from all three.
The creative team Michael Mayer (Director), Michael Pavelka (Set Designer) and Mark Henderson (Lighting Designer) have created a flamboyant production that moves flawlessly through memories and real time and between different locations. The set, which is essentially a series of different dressing rooms or memories is compact, but also spectacular with a very clever use of etched glass and mirrors to widen the scope of the limited space. A real sense of cinema was achieved with projections and props that helped captivate and which perfectly complimented Smith's fast paced performance.
This was a gutsy, exciting production all round. But the star-quality of Smith is what makes this show simply brilliant. She is a true leading lady, the likes of which we've not seen for many years.
Funny Girl, The Musical continues on full UK tour throughout the year:
http://www.funnygirlthemusical.co.uk
Reviewer: Alan Stuart Malin
Reviewed: 23rd February 2017
North West End Rating: ★★★★★
Picture: Johan Persson