As we sat waiting for the show to start, I turned to my friend and said, "You know what, I fancy a bit of death." She stared at me, agog, then burst out laughing.
I was dog tired and my capacity to express myself properly with words had completely failed me. What I had meant to say was that I was looking forward to, what I hoped would be, a brutally honest but darkly funny take on grief. I wanted to be made to laugh, but more than that, I was in the mood for something meaningful, something real.
I was in luck, because on this score, Good Grief definitely delivers. Jack Rooke is a refreshingly honest, unassuming young chap (he introduced himself as the winner of the UK's best chubby Jonathan Creek lookalike) and his show, Good Grief, is a triumph of well-judged and simple storytelling on a deeply personal scale.
In the course of 60 minutes, Rooke takes you on a whistle-stop tour of his upbringing in Watford, and introduces you to the key players in his life: in particular, his mum, his dad and his Nan Sicely.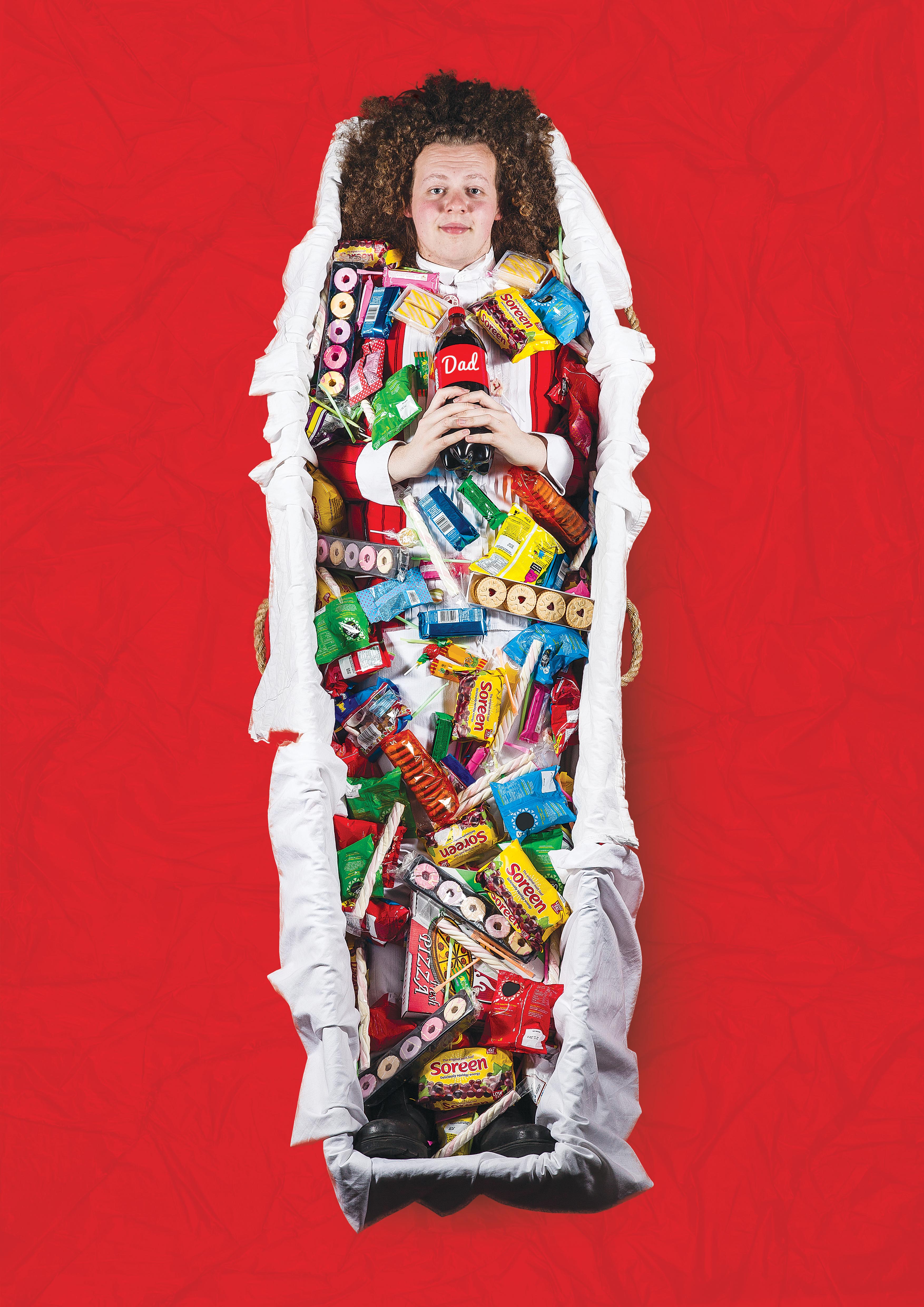 The subject matter is not light – it's a show about grief, about losing his dad aged 15 and, more recently, his Nan, with whom he co-wrote the play. But Rooke is so deft at bringing you in to his world – the ten pin bowling competitions and drunken 16th birthday parties, the proliferation of lasagnes after his dad's funeral – that you do laugh too.
For me, the success of the show lies in its simplicity. There's no fancy lighting or complex staging. Rooke is a natural storyteller and uses photographs, video clips, slides and musical interludes to bring his various anecdotes to life. And that's where the substance is.
Snacks play a key role too – on stage is a coffin filled with comfort food, and at pivotal moments, he shares some with the audience.
This could have been a cheap gimmick (hey, come watch my show, there's free food!) but in the context of the stories which he's telling, there's something actually quite touching and almost communion-like about it: thus, the custard creams and the buttered Soreen take on a greater meaning – and in sharing them with us, it becomes an extension of sharing himself.
There is no deep, underlying message, no moralising or telling you how you should act or what you should feel should you lose someone close to you – but what Rooke does do, in being so open and honest with sharing his own experiences, is give you permission to do the same.
Cheaper than therapy but just as cathartic, Good Grief is a welcome antidote to those who mindlessly promote the stiff upper lip approach to dealing with mental health issues. Whatever it is that's eating away at you, talk about it. You're not alone.
Reviewer: Alaka Prodhan
Reviewed: 17th May 2017
North West End Rating: ★★★★