Inspired by in-depth interviews with individuals from the UK Chinese community across the Leeds and West Yorkshire region; 'From Shore to Shore' is a unique multilingual, dinner-theatre event which expertly examines issues of Chinese tradition, identity, gender, domestic violence, racism and family.
Staged in Yang Sing a popular Manchester Chinatown, Director David K S Tse served up a rich menu of language, theatre, culture, music and food to the Manchester audience. As is the case in Chinese culture, food is central to Mary Cooper's original script which eloquently weaves the narrative of three central character's stories: Cheung Wing (Tse) is escaping war; Mei Lan (Yvonne Wan) is searching for a better life, and Yi Di (Dandan Liu) is desperate for her Father's approval. The production is complimented by a delicious two-course meal which helps immerse the audience into the storytelling and a traditional soundtrack is provided by musician, Angela Chan.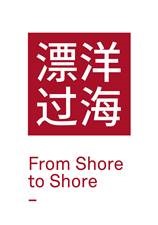 From Shore to Shore is incredibly warm and emotional at times and there are several likeable characters working together to support the story. The play is cleverly presented simultaneously in Mandarin, Cantonese and English (with some broad West Yorkshire accents). It is a unique and extremely effective method for the versatile cast of actors to present their various stories even for those who are not bilingual. Particularly strong stand-out performances were given tonight by Wan as Mei Lan and also Liu as Yi Di who proved their versatility as performers and storytellers.
I highly recommend that you book to see this special, heart-warming production. It continues to tour around UK venues: www.fromshoretoshore.co.uk
Reviewer: Alan Stuart Malin
Reviewed: 19th May 2017
North West End Rating: ★★★★