Standing on the steps of a city centre block of flats waiting for a text is an odd way to start reviewing a piece, but then Operation Black Antler is a piece of immersive theatre co-created by Blast Theory and Hydrocracker.
I love immersive theatre, but at times it can be a bit contrived, so thankfully this production is perfectly executed on every level with some top notch acting as the cast are always believable pushing their seven strong audience to think about the ethics behind state surveillance in these troubled times
The first text sends us off for a briefing by our police handlers as they explain our mission is to infiltrate a meeting which may (or may not) be a front for a bunch of extremists to spread their hate.
Our main handler Sgt Mitchell – convincingly played by the experienced Olwen May – takes us through the ethics of undercover work and shouts at me for not paying attention which was a bit unsettling. From the moment we meet our handlers and are split into two teams it is all made to seem very real.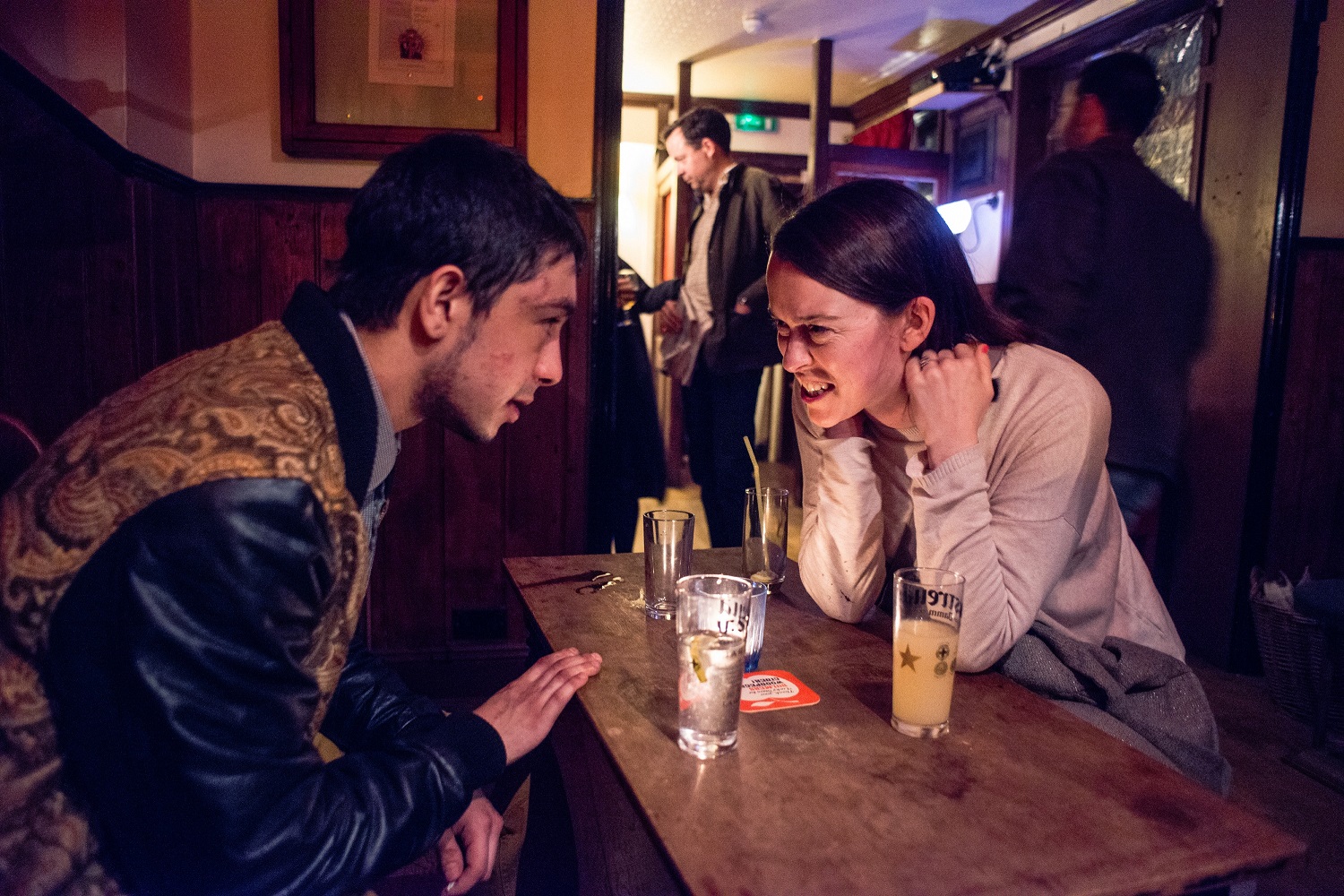 Our handlers make sure we have got our cover stories straight before being dispatched to the meeting – no spoiler here as I can't tell you where as that would spoil the thrill of the chase – and bizarrely although we knew it was theatre we are all very nervous about what will happen next.
We've no idea who the people we meet are which certainly gets the adrenalin pumping as our group try to work who in the room are punters like us from earlier groups, and who might be persons of interest. The actors are all totally on it improvising their roles around our own improvisations in a way that is hugely exciting and intellectually challenging as we all dance round what is really going on.
That's as much intel as you get although I will say the debrief was fascinating as we weighed up our moral duty to protect our fellow citizens from harm in a city recently attacked by a terrorist against society's need to protect the individual rights of citizens.
If you want to know more then you really need to book for an immersive show that is by some distance the cleverest and most challenging I have ever taken part in.
But be warned – you only get something meaningful out of a show like Operation Black Antler if you are prepared to put something of yourself into it. You are expected to work hard by the creatives and cast but, believe me, it so worth it if you are prepared to fully immerse yourself into this murky world as all our team did.
Operation Black Antler runs at HOME Manchester until Saturday 17th June with eight audience slots per night. More information at https://homemcr.org/production/operation-black-antler/
Reviewer: Paul Clarke
Reviewed: 9th June 2017
North West End Rating: ★★★★★